Active Tenders
of

Bank Of Baroda
Active Tenders

of

Bank Of Baroda
76 of Bank Of Baroda found.
View complete tender details and tender notices (NIT) for FREE. Get tender corrigendum updates. Download tender documents.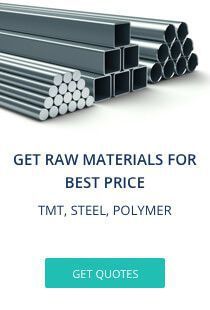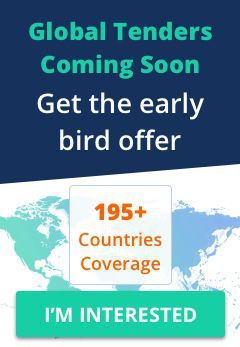 Around 1908, in Baroda, there was a small building that now flourished to become a high rising Indian multinational government sector famous as the Baroda Corporate Centre. BOB is now considered as one of the second largest government banks in India. According to a recent data report, in the year 2019, the Bank of Baroda approximately comprises a total asset value of Rupees3.58 trillion, which made it the second-largest bank in India. The bank owns a system of 9583 branches and 10422 ATMs in India, and foreign land. Now speaking about the bank's international presence, the bank currently has more than 107 branches widespread in 24 countries except India. In Thailand, Bank of Baroda has 38 chapters, eight subsidiaries, and one representative office. On 17th September 2018, the Government of India announced an amalgamation of three leading banks, namely Bank of Baroda, Vijaya Bank, and also Dena Bank. This combination gave rise to the third-largest banking system after State Bank of India and ICICI Bank by multiplying the total business amount to Rupees 14.82 lakh crore. The Bank of Baroda was endowed in the year 1908 by the emperor of Baroda, Maharaja Sayajirao Gaekwad III. Later on, in the year 1969, the Government of India nationalized the bank along with 13 major commercial banks of India. The bank has been characterized as a profit-making PSU Bank or government undertaking bank. Bank of Baroda has bagged many honors like in the year 2015, by earning the title of the Best Public Sector Bank Award under the category of Global Business at the Dun & Bradstreet Banking Awards. It has also received the BML Munjal award in the Public sector category for Business Excellence through learning and development. In the year 2014, Bob won the title of being the best Government Bank in Dun & Bradstreet by Polaris Financial Banking Technology Award. There are numerous other awards that Bank of Baroda has won for providing excellent service to their customers. Bank of Baroda also triggers some initiatives that include setting up any specialized NRI branches, next-generation branches, SME loan factories, etc. to speed up the loan removal procedure. Every single bank is enriched with super skilled and qualified employees who are dedicated to dealing with extensive business operations of the bank around the world to facilitate uninterrupted services. To enhance more of the bank's services, the bank publishes tender notices. The bank of Baroda tenders is mostly related to corporate office dealings that include selling property, installing elevators, team to implement NTP solution, etc. You can have a look at all these Bank of Baroda online tenders on their website. You can even filter them based on their department, year, and even month. But in case you want to increase your winning prospects by getting notified with each update, then you must download the BidAssist app now and get access to unlimited tenders across the world.