Reset All
Hindustan Petroleum Corporation Limited
Active Tenders
of

Hindustan Petroleum Corporation Limited
Active Tenders

of

Hindustan Petroleum Corporation Limited
328 of Hindustan Petroleum Corporation Limited found.
View complete tender details and tender notices (NIT) for FREE. Get tender corrigendum updates. Download tender documents.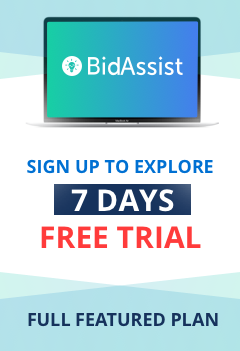 7 DAY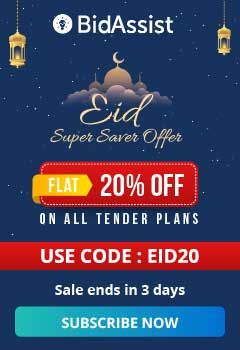 Hindustan Petroleum Corporation Limited (HPCL) is known as Indian oil and natural gas organization with its headquarters at Mumbai, Maharashtra. It has about 25% piece of the pie in India among public-sector organizations (PSUs) and a solid showcasing infrastructure. Oil and Natural Gas Corporation, additionally second promoter of the organization (the first promotor is The President of India), claims 51.11% offers in HPCL and others are distributed among monetary foundations, public and other investors. The organization is positioned 367th on the Fortune Global 500 rundown of the world's greatest corporations starting at 2016. Recently on 24 October 2019, the organization has conferred with Maharatna status. Petroleum is known as an engine soul in the oil industry. HPCL markets the item through its retail pumps all over India. Its guideline buyers are personal vehicle proprietors. Avionics turbine fuel: With significant air administration offices in every significant air terminal of India, HPCL is a prime organization in this sector, providing ATF to significant carriers. It has an accomplishment of various fuel supply types. Ointments: HPCL is the market chief in greases and related items. It directions over 30% of the piece of the overall industry in this sector. Diesel is known as rapid diesel in the oil industry. HPCL markets the items through its retail pumps just as terminals and stops. Its purchasers are normal auto proprietors, transport agencies, industries, and so on. Liquified oil gas: The HPCL brand of LPG is a well-known brand crosswise over India for domestic and mechanical employments. Refilling of Agronite Cylinder: Tenders are issued for this work for the refilling of the argonite cylinder and other refilling works. Storage and Handling Plant: Tenders are issued for storage and handling of Indian oil plant, it includes storage, refilling, maintaining, supplying and repairing of the plant. Offsite Painting: HPCL Tenders are issued to paint the plant with the required colour shades and logos. Transportation through Inland WaterWays: Tenders are issued to transport the crude oil, fuel like diesel, petrol, ethanol etc. through waterways. This includes carrying raw oil from the sea, refining it and taking it to the Indian oil plant for further treatment. Automotive Grease Procurement: HPCL e-tenders are issued for supplying the automotive grease and other lubrication material.Replacement of Clean Agent Cylinder: Tenders are issued for repairing and replacement of the cylinders, cleaning agents are installed for the proper functioning of the cylinder. The hiring of oil-free air compressor. HPCL e-tenders are issued to hire oil-free compressors to compress the fuel and other compressing elements. If you want to know more information about the HPCL e-tenders issued by the Hindustan Petroleum Corporation Limited (HPCL), Log on to BidAssist and sign up for our subscription plans. We not only help you in showing the best HPCL tenders for you but also assist you throughout the journey fo tender filing, from registring a tender to documenting all the required tender documents. You just have to visit our website, complete the sign-up process, subscribe to one of our tailored plan which will specifically notify you about the e-tender procurements and then you can apply for your best tenders.