Active Tenders
of

Coal India Limited
Active Tenders

of

Coal India Limited
19 of Coal India Limited found.
View complete tender details and tender notices (NIT) for FREE. Get tender corrigendum updates. Download tender documents.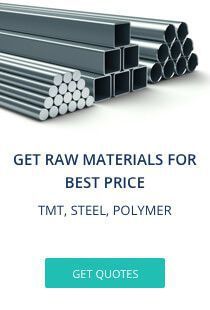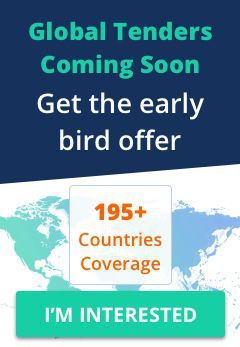 Coal India Limited (CIL) is India's coal mining corporate established in November (1975). With a huge generation of 79 Million Tons (MTs). At the time of its beginning, CIL today is the single biggest coal maker on the planet and one of the biggest corporate manager. Working through 83 mining regions and spread more than eight (8) common conditions of India. CIL is a summit body with seven completely possessed coal creating auxiliaries and one mine arranging and consultancy organization spread more than eight commonplace conditions of India. CIL additionally oversees foundations like workshops, clinics and so on and furthermore claims 27 preparing establishments and 76 Vocational Training Institutes Centres. (IICM) Indian Institute of Coal Management as a best in class Management Training 'Focus of Excellence' – the biggest Corporate Training Institute in India - works under CIL and behaviours multi-disciplinary administration advancement programs. CIL is a Maharatna organization - a special status presented by the Government of India to choose state claimed ventures so as to enable them to grow their activities and rise as worldwide monsters. The select club has just ten individuals out of in excess of 300 Central Public Sector Enterprises in the nation. One mine arranging and consultancy organization of Coal India Limited is Central Mine Planning and Design Institute Limited (CMPDIL). Furthermore, CIL has an outside auxiliary in Mozambique, in particular, Coal India Africana Limitada (CIAL). The mines in Assam, for example, North Eastern Coalfields are overseen legitimately by CIL. There are 119 progressing Mining ventures having yearly limit 0f 608.5 MT which has contributed 304.67 MT in the year 2018-19. Other than this, there are 85 finished mining ventures having yearly limit of 185.20 MT Fifty-five (55) new future tasks, with a focus on the limit of 195 MTs have been recognized in FY 2018-19 to increase coal generation of CIL to 1 billion tons by FY 2025-26. BidAssist has brought you some of the best eproc suggestions from the coal India limited tenders. The list of these coal India tenders is given below Bharat Coking Coal Limited. These coal India tenders released 585 tenders till now and are working to roll out more tenders in maintenance and development department. Central Coalfields Limited: This subsidiary releases coal India e tenders in for the work of centralizing all the coal supply and coal fields. Central Mine Planning and Design Institute Limited: Eighteen eproc requests are released by the coal India tenders by the location and by geographical conditions. Eastern Coalfields Limited: These subsidiary has released more than 130 coal India e tenders for the supply of workforce in eastern coalfields. Northern Coalfields Limited:These department has released 176 coal India tenders by location basis to segregate the coal supply and arrange the workforce. South Eastern Coalfields Limited: This region has the most tenders issued as the mines here are found on a large basis. More than 250 coal India limited tenders have been released to serve the purpose of generating energy from coal. Western Coalfields Limited: More than 150 Coal India tenders have released for this subsidiary to employ the workforce and generate revenue.