Reset All
National Thermal Power Corporation Limited
Active Tender Results
of

National Thermal Power Corporation Limited
Active Tender Results

of

National Thermal Power Corporation Limited
19904 of National Thermal Power Corporation Limited found.
View complete tender result details including contract amount for FREE. Get tender bidder details. Download tender AOC documents and bid winners details.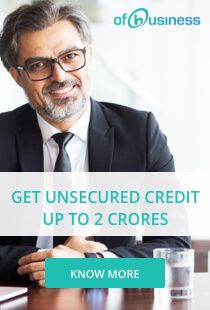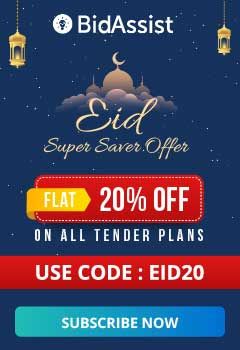 NTPC is India's most significant energy conglomerate with its base rooted in 1975 to accelerate our country's power development. Since then, it has created itself as the dominant power with the presence in the entire chain of the power generation business. From fossil fuels, It has participated in generating electricity via hydro, renewable and nuclear energy sources. This foray will play a significant role in lowering its carbon footprint by reducing greenhouse gas emissions. To make strong its core business, the corporation has diversified into the fields of consultancy, power trading, training of rural electrification, power professionals, ash utilisation and coal mining as well. NTPC became a Maharatna company in 2010, one of the only four companies to be awarded this status. NTPC ranked 492nd in 2019 under the Forbes Global 2000' ranking of the World's best and biggest companies. NTPC Limited: NTPC tenders are issued regarding thermal power plants. These NTPC E-procurement are for the supply material of the boilers, pressure parts and valves. This equipment boosts thermal energy production and provides energy for running different plants. Till now more than 800 tenders have been issued by the department under the guidance of NTPC. To know more about these NTPC Tenders, log on to BidAssist. Nabinagar Power Generating Co. Ltd: NTPC Tenders are issued by the Nabinagar power generating corporation for the supply of PVC pipes, Plummer block, hydraulic machines, pipe fittings, etc. Till now these department has issued more than 20 tenders under the guidance of NTPC. To know more about these E tenders, login to BidAssist. Kanti Bijlee Utpadan Nigam Limited: Tenders are issued for the supply of compressor, feeder machine, overhaul turbine, generator, towers etc. this NTPC E-tenders supports the functioning of the thermal power plant in a specific location. Till now the department has issued more than 20 eprocurement for this department. To know more about the Kanti Bijlee department, log on to bud assist and get tailored notifications. Bhartiya Rail Bijlee Company Limited: Bhartiya Rail Bijlee Company manages the electrical maintenance of the railway department. Tenders are issued for the supply off rotor machines, valves, voltage regulators. NTPC Eprocurement is also released for the maintenance of the electrical line, three-phase supply and transformers. Till now, this department has released up to 20 tenders. To know more about it, log on to BidAssist Now. NTPC Vidyut Vyapar Nigam Limited: NTPC Vidyut Vyapar Nigam is the department of NTPC which deals with the transfer of electricity and supply it to the required areas. This department is the newest joining in the NTPC sector and has more tenders to release in the coming time. Till now this department has issued two tenders which are regarding the requirement of design engineer, the supply of construction material, and building an office building of the department. To know more about this tender, log on to BidAssist and get the tailored notification. We also provide full guidance for the registration and documentation process of filing the NTPC e-tender.