Active Tenders
of

Military Engineer Services
Active Tenders

of

Military Engineer Services
3701 of Military Engineer Services found.
View complete tender details and tender notices (NIT) for FREE. Get tender corrigendum updates. Download tender documents.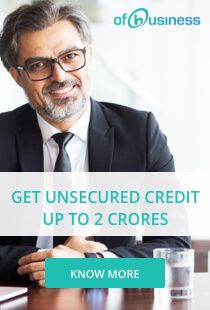 Military Engineer Services is the oldest and biggest government defence infrastructure development organisation in India. It is primarily employed in the engineering and development of the Indian Armed Forces including the Indian Army, DRDO, Indian Navy, Indian Ordnance Factories, Indian Coast Guard and the Indian Air Force. Besides the dynamic buildings and development for the Armed Forces, Military Engineer Services is also involved in the execution of complex & sophisticated projects like roads, airfields, buildings, sports complex, workshops, hangars, wharves, runways and other marine structures. Military Engineer Services has also been entitled to the construction of the National War Museum.MES is an Inter-Service Organisation but has both Army and Civilian component of officers and other subordinate staff. While the execution of all construction works is through contracts, the performance of all maintenance services is both through departmentally employed labour as well as contracts. The military engineering service department issues various kinds of mes e-tenders to fulfil the development needs of the armed forces. This department caters all the construction and building projects of the armed forces}) maybe it is navy, airforce, military, marine etc.BidAssist will help you to find out what are the best mes e-tender requirements for these organisations and what tenders are issued more frequently to carry out the work. BidAssist has sorted some of the most important requirements of tenders and have listed them below. 1)Military Workshops 2)Runway Development 3) Hill Road Development 4) Marine Camps 5) Navy Workshops. Military Workshops: MES Tenders are issued in this department to upscale and build multiple military workshops for technical and army training. These camps have a large holding of human as well as machine resources. These workshops cater to all the technical needs and build new instruments. Runway Development: Tenders are issued to build the runway of the aeroplanes, These runways should be made of high quality and durability as it is made for the take-off ad landing of military aeroplanes. MES E-procurement is released more frequently for this work. Hill Road Development: E-Tenders are issued for developing the hill and mountain roads in the tough locations like the Himalayas, Manali, Ooty etc. These regions have tough weather conditions, difficult terrain and harsh atmosphere. MES E-procurement is released to construct roads and highways in these areas to make the commute easier. Marine Camps: E-Tenders are issued for building marine camps, these camps are either build on coastal areas, or in a submarine as a whole. Marine camps hold the marine cadets and their equipment. E-Procurement MES is released to build such base camps with high tech equipment and technology to surveillance the marine areas. Navy Workshops: E-procurement MES is released for building Navy Workshop, and these workshops mainly lie in coastal areas like Mumbai and Chennai. This workshop consists of naval equipment, artilleries, and base camp necessities. E-Tenders are released frequently for these works. To know more about E-Procurement MES, log on to BidAssist and get tailored notifications for your required tender.