Active Tenders
of

National Thermal Power Corporation Limited
in

Delhi
Active Tenders

of

National Thermal Power Corporation Limited

in

Delhi
0 of National Thermal Power Corporation Limited in Delhi found.
View complete tender details and tender notices (NIT) for FREE. Get tender corrigendum updates. Download tender documents. Sorry, no results found!
Please check the spelling or try searching for something else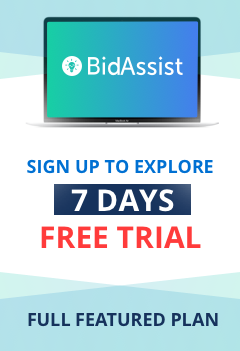 7 DAY
The interesting facts about Delhi not as it has arisen from its great number of ancient, historical and heritage artefacts but also since it is a lighthouse of all the three branches of Government of India. With its rich history of empire successions from the Delhi Sultanate to Mughals, British and today the parliament, the city has become one of the rapidly developing cities in the world. Delhi is loved by the tourists as well as its citizens}) for them, it is a city of the heartful people.To maintain the decorum and convenience for both the citizens as well as visitors, the Delhi government works round the clock to provide the best administration and satisfactory services.They float tenders in total 54 departments, from which we have shortlisted 4 of them which releases their tenders frequently, these E-Tenders of Delhi manages the work and supply resources to the betterment of the Delhi governmental Administration.The list of these organisations for Delhi govt tenders (also known as e-tenders Delhi) is given below: Public Works Department Delhi, Delhi Jal Board, Delhi Urban Shelter Improvement Board, Delhi Urban Shelter Improvement Board. Public Works Department Delhi- Public Works Department is the vital agency of Delhi Government which takes an active part in designing, planning, construction and maintenance of Government assets. The focus is to build environmentally friendly infrastructures. PWD constructs, Schools, Colleges, Hospitals, Technical Institutes, Police Buildings, Courts, Prisons, etc. PWD department also develops Roads, Footpaths, Bridges, Flyovers, Subways, Foot Over Bridges etc. Delhi Govt Tenders are issued in this department for the supply of raw materials like steel, cement, sand, machinery, tools, workforce and maintenance of the ongoing work and re-developing the damaged structures. To know more about Delhi tenders issued in this department, log on to bidassist now. Delhi Jal Board- The Delhi Jal Board is the prime body of Delhi government which is responsible for the Production and Distribution of potable and clean water. This freshwater is brought to the usage after treating raw water from various sources like river Ganga, Yamuna, Bhakhra Storage and Groundwater storage. The Delhi Jal board also provides treatment and disposal of wastewater. Delhi Urban Shelter Improvement Board- DUSIB is actively responsible for improving the quality of life of Slum & Jhuggi Dwellers in Delhi. The population of this capital city is around 1.40 crores. Apart from this growing population, there is a big dilemma for the government because the 1/4th of Delhi's population lives in slums. However, it is a rough assessment, but the fueling prices of properties are becoming a reason why slums are built up. DUSIB is striving hard to implement positive manifesto to rehabilitate these slums by creating economical housing system and implementing various other schemes by the Delhi government. Delhi tenders are issued for construction, supply materials, maintenance and security of these slums from time to time. Get some more details of DUSIB e-tenders Delhi in our personalised notifications, log on to BidAssist now. New Delhi Municipal Council- NDMC resolves to intensify its work in providing better civic administration and services to the citizens and visitors from the homeland and overseas. NDMC strives to improve the quality of life by maintaining equal harmony and providing social and community welfare amenities with a joint venture of public-private organisations.Its special efforts are to develop culture, environmental improvement, cleaning & greening campaigns to serve as the best metropolitan city in the country. E-Tenders Delhi is issued to this organisation for employing the workforce on a contract basis, supplying basic commodities, repair, construction and maintenance work.To know more about these Delhi govt tenders, log on to BidAssist now.
NTPC is India's most significant energy conglomerate with its base rooted in 1975 to accelerate our country's power development. Since then, it has created itself as the dominant power with the presence in the entire chain of the power generation business. From fossil fuels, It has participated in generating electricity via hydro, renewable and nuclear energy sources. This foray will play a significant role in lowering its carbon footprint by reducing greenhouse gas emissions. To make strong its core business, the corporation has diversified into the fields of consultancy, power trading, training of rural electrification, power professionals, ash utilisation and coal mining as well. NTPC became a Maharatna company in 2010, one of the only four companies to be awarded this status. NTPC ranked 492nd in 2019 under the Forbes Global 2000' ranking of the World's best and biggest companies. NTPC Limited: NTPC tenders are issued regarding thermal power plants. These NTPC E-procurement are for the supply material of the boilers, pressure parts and valves. This equipment boosts thermal energy production and provides energy for running different plants. Till now more than 800 tenders have been issued by the department under the guidance of NTPC. To know more about these NTPC Tenders, log on to BidAssist. Nabinagar Power Generating Co. Ltd: NTPC Tenders are issued by the Nabinagar power generating corporation for the supply of PVC pipes, Plummer block, hydraulic machines, pipe fittings, etc. Till now these department has issued more than 20 tenders under the guidance of NTPC. To know more about these E tenders, login to BidAssist. Kanti Bijlee Utpadan Nigam Limited: Tenders are issued for the supply of compressor, feeder machine, overhaul turbine, generator, towers etc. this NTPC E-tenders supports the functioning of the thermal power plant in a specific location. Till now the department has issued more than 20 eprocurement for this department. To know more about the Kanti Bijlee department, log on to bud assist and get tailored notifications. Bhartiya Rail Bijlee Company Limited: Bhartiya Rail Bijlee Company manages the electrical maintenance of the railway department. Tenders are issued for the supply off rotor machines, valves, voltage regulators. NTPC Eprocurement is also released for the maintenance of the electrical line, three-phase supply and transformers. Till now, this department has released up to 20 tenders. To know more about it, log on to BidAssist Now. NTPC Vidyut Vyapar Nigam Limited: NTPC Vidyut Vyapar Nigam is the department of NTPC which deals with the transfer of electricity and supply it to the required areas. This department is the newest joining in the NTPC sector and has more tenders to release in the coming time. Till now this department has issued two tenders which are regarding the requirement of design engineer, the supply of construction material, and building an office building of the department. To know more about this tender, log on to BidAssist and get the tailored notification. We also provide full guidance for the registration and documentation process of filing the NTPC e-tender.