Active Tenders
of

Canara Bank
in

Dadra & Nagar Haveli
Active Tenders

of

Canara Bank

in

Dadra & Nagar Haveli
0 of Canara Bank in Dadra & Nagar Haveli found.
View complete tender details and tender notices (NIT) for FREE. Get tender corrigendum updates. Download tender documents. Sorry, no results found!
Please check the spelling or try searching for something else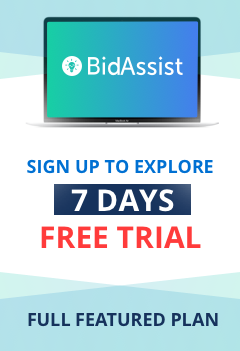 7 DAY
Canara Bank is one of the most popular banks for its best customer-based services, which was endowed in a little city in Mangalore, Karnataka, by Shri Ammembal Subba Rao Pai. In July 1906, he established this bank with his magnificent visionary and philanthropist skill. So, in the year 1969, after the nationalization of the bank, it had to undergo a mind-blowing development. Since then, Canara Bank has sustained a continuous growth phase over hundreds of years of its occurrence in 2006 and kept attaining a privileged position on a national level. Such an eventful journey of the bank gave rise to the most memorable milestones which made it stand in the topmost rank among all the other Indian Banks. One of the recent accomplishments of Canara Bank was in December 2019, where the bank highlighted its domestic presence giving rise to more than 6328 branches and 8873 ATMs across an extensive geographical section. The bank has continuously embraced several IT initiatives for customer convenience, out of which creating a Digital Branch is the latest update. Canara Bank opened digital branches across several places like Bangalore, Chennai, Delhi, Mumbai, Indore and even Chandigarh. These branches consist of fully automated facilities, robotic assistance for customers to open accounts and initiate the transactions. It has got 182 E-lounges that are operational in some of the selected centers, ATM, Cash Deposit Kiosk with the voice-assisted system, Cheque Deposit Kiosk, Internet Banking, Passbook printing Kiosk and a lot more. Internet banking has been enabled to their customers by sending their user ID and password through SMS at the time of registration. Other banking facilities include IMPS, opening a deposit account, submission of the 15G, applying for the house loan, education loan, debit card services, request to get a locker, offline OTP, and a lot more other facilities. Canara Bank is not just a commercial banking solution, but it has also paved its way in performing various corporate social responsibilities like serving for the national priorities, promoting rural development, enhancing rural self-employment through numerous training institutes. The bank has attained a topmost position not only as the financial heart of the community, but it has also helped to improve the economic condition of people. To achieve success, Canara Bank issue tenders on numerous prospects to which you can apply if you think you are eligible. The Canara Bank Tenders are issued to rectify and improve a lot of things like implanting some printers, providing human resources for IT services, or even selling a particular property. But keeping a track on these updates can be difficult. So you must download the BidAssist app and log in to get notifications on each Canara Bank Tender 2020 updates. You can also choose a suitable yearly plan to get access to unlimited tender browsing.