Active Tenders
of

National Highways And Infrastructure Development Corporation Limited
Active Tenders

of

National Highways And Infrastructure Development Corporation Limited
68 of National Highways And Infrastructure Development Corporation Limited found.
View complete tender details and tender notices (NIT) for FREE. Get tender corrigendum updates. Download tender documents.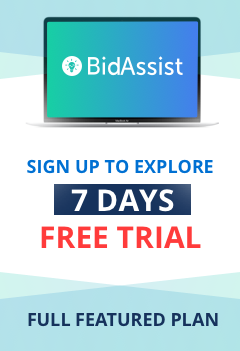 7 DAY
National Highways and Infrastructure Development Corporation is a Ministry of Road Transport & Highways owned company, that is entirely under the ownership of the Government of India. The company is primarily concerned with the promotion, surveying, establishing, designing, building, upgrading, and operating the National Highways, strategic roads of the country. It also interconnects routes in different parts of the country that shares international borders with neighboring countries. This is beneficial when it comes to trade and commerce across borders and also to maintain a sense of national protection and border security. Additionally, the enhanced roadway connection in South and South-East Asia leads toward the economic benefits of the local population. An estimated 10,000kms have been considered initially, to begin with, the development process with this company. The company idealizes the usage of specialized skills and knowledge in addressing the problems of complex terrain. One of its other motives is to improve the network of the road by constructing a dynamic international trade corridor by expanding 500kms of the way towards North Bengal and North-East India. With the economic support of ADB (Asian Development Bank), NHIDCL looks towards efficient and safe transportation, regionally with other SASEC (South Asia Subregional Economic Cooperation) member countries. The company believes in acquiring and sharing technology and knowledge from other nations for business development. The NHIDCL supervises Nepal's postal road projects with authority from Govt. of India. Fourteen total roads were targeted, among which 10 of them have an estimated and indefinite length of 305kms, and 12 of them have already been granted. There are four offices situated at different sites, namely Birgunj, Lamahi, Itahari, and Janakpur, under the supervision of their respective Manager/Engineer and the designated support staff. There are huge responsibilities and expectations to be met by the company if all the projects are considered. NHIDCL tenders are very frequently released, so, the interested bidders must reach out to these tenders from NHIDCL's web portal with sufficient time in hand. The Distribution of different tasks and requirements though NHIDCL tenders make it easier to follow up and provide better results within the designated amount of time. There are also NHIDCL e-tenders on their official web portal that refreshes now and then. This is to ensure whether they would be hiring human resources at any of their regional offices or engineers for consultancy services. Most of the tenders that are available throughout the year on their web portal are related to construction, repair, and upgrading of roads. However, at times it becomes quite a hassle to visit the site against all the odds and filter through tenders to meet the specific area of expertise. But the BidAssist app removes this ambiguity. This app allows users to access hundreds of thousands of bids from more than 7000 companies across India for different purposes, all at your fingertips. The best part is users can also search tenders with no keyword limitations and with several filters. Keep browsing and applying to unlimited bids at the most affordable price range!