Reset All
Maharashtra State Electricity Distribution Company Limited

Active Tenders
of

Maharashtra State Electricity Distribution Company Limited
Active Tenders

of

Maharashtra State Electricity Distribution Company Limited
0 of Maharashtra State Electricity Distribution Company Limited found.
View complete tender details and tender notices (NIT) for FREE. Get tender corrigendum updates. Download tender documents. Sorry, no results found!
Please check the spelling or try searching for something else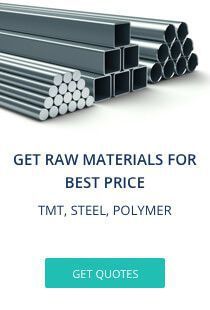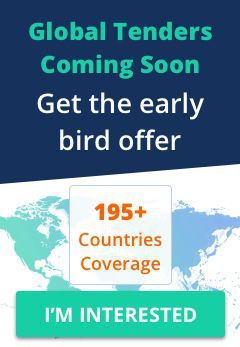 The Maharashtra State Electricity Board was taking care of Generation, Transmission and Distribution of Electricity in the State of Maharashtra barring Mumbai. After the institution of Electricity Act 2003, MSEB was restructured into 4 Companies viz. on sixth June 2005. Mahavitaran disseminates electricity to consumers over the State except for Mumbai. Mahavitran has a Territory of 3.08 lakh sq. Km, which includes 41928 towns. MSEDCL is an expert organization, dedicate ourselves to acknowledge all demands to serve our consumers by supplying dependable and quality power at reasonable and focused levies to support rural, modern division and in general monetary development of Maharashtra. MSEDCL focuses on integrity, honesty, simplicity, transparency and activeness in every task to accomplish better expectations of customer satisfaction. MSEDCL focuses on being a customer-driven association and a trustee for the consumers. Target accomplishing mechanical excellence and budgetary supportability for the general benefit of the consumers. MSEDCL will be a learning association concentrating on consistent improvement. MSEDCL will take a stab at a decrease in the loss of human life because of electrical mishaps. MSEDCL supplies electricity to a stunning 25 million consumers over the categories all over Maharashtra. There are about 4 million Agricultural (16%), 18.1 million Domestic Residential (72.4%), 1.7 million business (7%) and0.34 million modern consumers (1.8 0%) in MSEDCL who get an Annual Revenue of about Rs.500 million. The utilization portion of Commercial Consumers is 7.35%, Residential Consumers is 19.03%, Agricultural Consumers is 25.13%, Industrial Consumers is 42%, and others is 6.49%. BidAssist has shortlisted some of the most frequently occurring MSEDCL tenders that are worth for your business to scale. Requirement of photocopy services: MSEDCL e-tenders are released for supplying photocopies to various electricity board offices in the state. These are the frequently occurring MSEDCL e-tenders for public service. Recruitment of skilled Human Resources: Pole connections, station management, extension room and powerhouses require high precision and great care. Hence the department requires skilled manpower to handle the control of electricity and avoid any kind of mishap. MSEDCL tenders are widely released for recruiting skilled manpower which includes, wiremen, technicians etc. Requirement of Transportation contract: Transportation of the materials is the important contract of MSEDCL e-tenders, machines, manpower and equipment are needed for transporting from one area to another if any power breakout occurs, these types of MSEDCL tenders are frequent and are fixed on a monthly or annual basis. Requirement of Meter Reading: Meter reading is the basic and essential task of the MSEDCL department, MSEDCL E-tenders for the public are issued to analyze and record the rating of the units to provide the proper amount of bill concerning per-unit price. To know more about MSEDCL tender, log on to BidAssist and get all the details on our website, we also help you to file your tender request and guide you for documentation process wherever it is required, subscribe to our premium plans to get more benefits and perks.