Active Tenders
of

Indian Oil Corporation Limited
Active Tenders

of

Indian Oil Corporation Limited
1018 of Indian Oil Corporation Limited found.
View complete tender details and tender notices (NIT) for FREE. Get tender corrigendum updates. Download tender documents.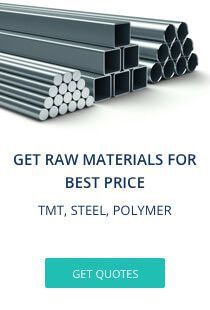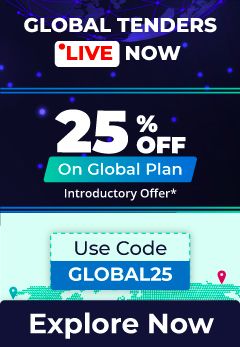 Indian Oil Corporation Limited (IOCL), prominently known as IndianOil is an Indian state government-owned oil and gas organization headquartered in New Delhi. It is the most prominent commercial oil organization in the country, IndianOil's business interests cover the whole hydrocarbon esteem chain, including refining, pipeline transportation, advertising of oil-based goods, investigation and production of unrefined petroleum, flammable gas and petrochemicals. Indian Oil represents about half of India's oil-based goods piece of the overall industry, 35% national refining capacity (together with its backup Chennai Petroleum Corporation Ltd., or CPCL), and 71% downstream sector pipelines through capacity. The Indian Oil Group possesses and works 11 of India's 23 refineries with a joined refining capacity of 80.7 MMTPA (million metric tons for every annum). Indian Oil's cross-country network of pipeline, for transportation of unrefined petroleum to refineries and completed products to appeal focuses, spans more than 13,000 km The organization has a throughput capacity of 80.49 MMTPA for raw petroleum and Oil-based goods and 9.5 MMSCMD for gas. in collaboration with the country's cab service, Ola, launched India's first electric charging station at one of its petroleum diesel junctions in Nagpur. Indian governments' National Electric Mobility Mission Plan initiated in 2013 goes for step by step guaranteeing a vehicle population of 5 to 7 million electric and half vehicles in India by 2020. Rate of Contract for AMC: IOCL Tenders are issued for supplying electrical systems at retail outlets. To know more about this tenders, log on to BidAssist.Refurbishment of Steam Turbine 5 Rotor assembly: IOCL Tenders are issued for the repair and replacing of the steam turbines, there are many types of turbines which go through wear and tear during their operational process. These turbines are useful for running the power plant of IOCL. This department releases a more frequent amount of iocl e-tenders. To know more about it, log on to BidAssist.Hot Repairing and Painting of IOC LPG cylinders: Tenders are issued for repairing of the Indian oil LPG Cylinder (Liquid Petroleum Gas). The paint contract is taken for a small part of the complete plant. It depends upon the requirement}) basically, it is required for the whole plant, and the maintenance is included in it. To know more about iocl e tenders, Log on to BidAssist.Supply of Biometric Card: Tenders are issued to supply biometric identity card, to the workers of the IOCL to ensure smooth and secure functioning of the department. They have recently put this into effect, to know more about this tenders, log on to BidAssist now. Supply of pumps and Compressor: Tenders are issued for the supply of the pumps and compressors for the IOCL plant and for the oil removal and further treatment of the oil products. To know more about the supply pumps and compressor tenders of the IOCL department, log on to BidAssist. Supply of mechanical spares: Tenders are issued for supplying mechanical spares that are required to maintain the machinery of the ICOL plant. To know more about this, log on to BidAssist and get the complete details about the required tender.