Active Tenders
of

Neyveli Lignite Corporation Limited
in

West Bengal
Active Tenders

of

Neyveli Lignite Corporation Limited

in

West Bengal
0 of Neyveli Lignite Corporation Limited in West Bengal found.
View complete tender details and tender notices (NIT) for FREE. Get tender corrigendum updates. Download tender documents. Sorry, no results found!
Please check the spelling or try searching for something else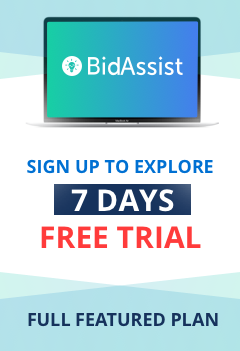 7 DAY
West Bengal lies to the east side of India, the State of West Bengal is often known as the hub of the modern era because of its many noted personalities. It is also famous for its arts and cultural heritage and has a rich historical background. There are a total of 113 organisations of Government of West Bengal which looks after various developmental works. We have shortlisted some of the best departments that frequently puts out the WB E tenders, The list of these departments is given below. West Bengal Minorities Development and Finance Corporation, Public Works Department ( PWD), WB HIDCO LTD,WEST BENGAL STATE ELECTRICITY DISTRIBUTION CO. LTD.West Bengal Minorities Development and Finance Corporation-The West Bengal Minorities Development and Finance Corporation has worked on various schemes for Economic Welfare like mass awareness, Scholarships, vocational training, and career counselling which are running successfully for a people who belongs to the notified religious minority Communities, i.e. Christian, Buddhist, Sikh, Jain, Muslim, and Parsee for their economic upliftment. WB e-tenders are issued to gather volunteers, labours and miscellaneous workers to cater to the need of this corporation. If you are interested to know more about the e-tenders of wb government, log on to Bid Assist Now. Public Works Department ( PWD)-PWD is one of the elite and prestigious departments under the Government of West Bengal. Under PWD, the Public Works and Road Department are presently charged with the planning, survey, design, construction and maintenance of Roads, Bridges and Buildings throughout the State as well as having various responsibilities for emergency and relief activities. Tenders are issued for the construction and maintenance of Bridges, buildings/structures, Roads including state and national highways. PWD also carries out WP Tender works which are related to sanitary, plumbing, electrification, air-conditioning, fire-fighting & detection, elevators, water supply, Generators, Information Technology etc. Therefore, one can imagine how the PWD department assigns many huge projects and works. To know more about the WP E-Tenders, log on to Bid Assist now. WB HIDCO LTD-The Housing Infrastructure Development Corporation (Hidco) is responsible for the planning and execution of the development projects in 6,000–7,000 hectare area in Rajarhat region, Kolkata, West Bengal. HIDCO is working on to install the geographic information system ( GIS) to have a complete automated database of Rajarghat. Tenders are issued to supply the workforce as well as the technical hardware and software for the installation of various automated processes like CCTV cameras, led lights, camera software, gis points, co-ordination systems etc. To know more about the e-tenders of wb government related to HIDCO, log on to Bid Assist and get all the information about the tendering process, from registration to documentation process. WEST BENGAL STATE ELECTRICITY DISTRIBUTION CO. LTD-The main function of WBSEDCL is distribution and hydro generation of electricity. It is also a nodal department of the Government of West Bengal for undertaking the project of Rural Electrification in the State. Tenders are issued for construction of the powerhouse, building generators, installing electric lines and poles, supplying of the electrical measuring equipment and gathering workforce for the miscellaneous work which is directed by the WBSEDCL department. To know more about the WB e tenders of this department, log on to Bid Assist.
NLC India Limited (NLC) is a 'Navratna' legislature of India organization in the fossil fuel mining division in India and warm power age. It delivers around 30 million ton lignite from opencast mines at Neyveli in the province of Tamil Nadu in southern India and Barsingsar in the Bikaner region of Rajasthan state. The lignite is utilized at pithead warm power stations of 3640 MW introduced the ability to create power. Its joint venture has a 1000 MW friendly power station using coal. Of late it has broadened into renewable vitality production and introduced 1404 MW sunlight based power plant to create power from photovoltaic (PV) cells and 51 MW power from windmills. It was joined in 1956 and was entirely claimed by the administration of India. A little portion of its stock was offered to the public to list its offers on stock exchanges where its offers are traded. It is under the authoritative control of the Ministry of Coal. NLCIL has been a precursor in the nation in the vitality part for a long time, contributing a lion's offer in lignite production and critical offer in the warm power age. NLCIL is a Navratna Standard, Government of India Enterprise. A pioneer in vitality segment, NLCIL works four opencast lignite mines of the complete limit of 30.6 million tons Per Annum (MTPA) at Neyveli and Barsingsar, Rajasthan, Six lignite based pithead Thermal Power Stations with an aggregate limit. NLCIL as of late authorized 1x500 MW unit at Neyveli lignite corporation which is additionally Asia's biggest lignite-terminated evaporator. NLC has significant dreams to turn into a 20000+ MW organization by 2025 through releasing its NLC tenders. Towards understanding this, NLC is as of now on development mode. Works are under advancement for the lignite based Neyveli New Thermal Power Plant (1000 MW), Barsingsar TPS, Bithnok TPS and Expansion (each 250 MW). NLC, mutually with the Uttar Pradesh Rajya Vidyut Utpadan Nigam Limited, is setting up a 3x660 MW coal-based Thermal Power Plant at Ghatampur in Uttar Pradesh, through its auxiliary organization Neyveli Uttar Pradesh Power Limited. Aside from the above mentioned, the expansion of Thermal Capacity to the tune of 6040 MW by method for the establishment of new plants and procurement of Power Assets to the tune of 3000 MW is in the pipeline. Not only Mining and Power Generation, but NLC has also contributed fundamentally to the Socio-Economic development for a significant part a century. NLC tenders are dependent on various factors according to the need of developmental work. Some of the frequently appearing NLC tenders are the recruitment of workforce for the boiler plant, acquiring the best raw materials for construction of the mining infrastructure and building new equipment. To know more about NLC Domestic tenders, log on to BidAssist and get to know all the details about the Neyveli lignite corporation, BidAssist provides you with the best of NLC Domestic tender notifications which are tailored for you exclusively. You can subscribe to its premium notification and get a good head start ahead of all competitors for Neyveli lignite corporation.