Active Tender Results
of

Pradhan Mantri Gram Sadak Yojana
Active Tender Results

of

Pradhan Mantri Gram Sadak Yojana
11266 of Pradhan Mantri Gram Sadak Yojana found.
View complete tender result details including contract amount for FREE. Get tender bidder details. Download tender AOC documents and bid winners details.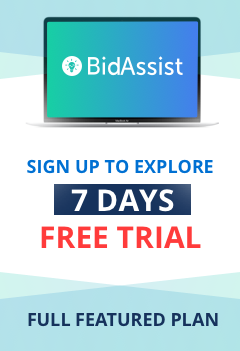 7 DAY
The Pradhan Mantri Gram Sadak Yojana (PMGSY) is a nationwide PLAN in India to give functional all-weather road connectivity to unconnected villages. Of 178,000 (1.7 lakh) habitations with a population of over 500 in the fields or more 250 in the bumpy territories intended to be connected. By all-weather roads, 82% were at that point connected by December 2017, and work-in-progress on the staying 47,000 habitations was on-track for completion by March 2019 (December 2017). This Centrally Sponsored Scheme was presented in 2000 by the then-PM of India Late Shri Atal Bihari Vajpayee. The Assam Tribune has reported that the plan has begun to change the way of life of numerous residents as it has brought about new roads and overhaul of an individual between town courses in Manipur. The Pradhan Mantri Gram Sadak Yojana Tenders (PMGSY), was propelled by Govt. of India to give connectivity to unconnected Habitations as a significant aspect of a destitution reduction system. Govt. of India is attempting to set high and uniform specialized and the executives norms and facilitating strategy advancement and arranging at State level to guarantee economical administration of the country roads network. As per most recent figures made accessible by the State Governments under an overview to recognize Core Network as a component of the PMGSY program, about 1.67 lakh Unconnected Habitations are qualified for inclusion under the program. This includes the construction of about 3.71 lakh km. of roads for New Connectivity and 3.68 lakh km. under upgradation. Rural Road Tenders: These roads are the roads which connect the major state and national highways to the villages. This roads are usually long and have a small breadth. They are not crowded as they are just a connectivity road between village and highways. PMGSY Tenders are issued to make this road more smooth, commutable and well organized with all the directions and signboards. To know more about this road, log on to BidAssist. Link Road Tenders: The link road is the road which links significant roads of the country as well as the state. These roads are built with the intention that they provide an easy gateway to join the state and national highways. PMGSY Tenders are issued to build this road to provide propr connectivity among the megacities and rural villages. To know more about this tenders, log on to BidAssist now. Market Road Tenders: The Market roads are the roads that go from the market area and link to the major roads, basically this road is designed for the human commute as well as a vehicular commute. PMGSY Tenders are issued to make round roads, square roads and v-shaped roads to make the transport easier. To know more about this tenders, log on to BidAssist. One Way Road Tenders: One-way road is the road that is designed for the on way transport, and one can go in one direction only through the one-way street. Tenders are issued for building such roads, to reduce the traffic of the returning vehicles. This road is typically built in crowded places to avoid traffic. PMGSY Tenders are issued for building this road, throughout the country.