Active Tender Results
of

Northern Coalfields Limited
Active Tender Results

of

Northern Coalfields Limited
12986 of Northern Coalfields Limited found.
View complete tender result details including contract amount for FREE. Get tender bidder details. Download tender AOC documents and bid winners details.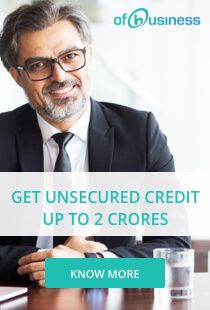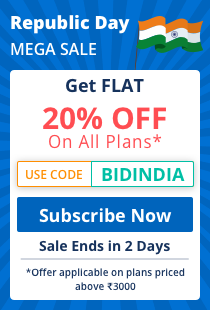 NCL or the Northern Coalfields Limited is a Government undertaking mini-Ratna company that is widespread in a vast area between two basins- Moher sub-basin and Singrauli Main basin. The Northern Coal reserve has a total capacity of 10.06 BT, out of which 6 BT is from the Moher sub-basin, and 3 BT is from the central Basin. The Moher sub-basin extends from the Singrauli district of Madhya Pradesh to the Sonbhadra district of Uttar Pradesh. All the coal mining operations are highly centered in the Moher sub-basin, and the Singrauli central basin has yet remained unexplored. It has been estimated that the NCL approximately produces 101 MT of the total production in the year 2018-2019. However, the company is now aiming to accomplish a higher goal in the coming years. The company is also responsible for supplying fuel to the power plants in Rajasthan Rajya Vidyut Utpadan Nigam Ltd, Delhi Vidyut Board, Haryana State Electricity Board, Lanco, Adani Power, etc. NCL consists of 10 opencast mines, which include three types of production systems. The company is very flexible and keeps adopting modern infrastructure, techniques, and equipment. Some of them are the Shovel Dumper system, Dragline system, surface miner, 3D laser scanner, Advanced Blasting system, etc. To accomplish the increasing demand for coal, NCL is aligned with the requirement of adapting to advanced mining technologies that keep upgrading itself constantly. Regarding this, NCL established the R&D centers that are SARAS (Science and Applied Research Alliance & Support) in collaboration with the Indian Institute of Technology (BHU), Varanasi. This SARAS setup was adopted in the year 2018 to make notable advancements in mining technologies, clean coal technologies, climate change, waste management, carbon capture utilization, and cost reduction along with providing scientific support to the company. NCL has several departments to handle each of these activities like the Personnel department, Material Management Department, Electronics and Telecommunication Department, Legal Department, Evacuation department, Electrical & Mechanical Department, etc. The main aim of NCL is to be a global player in the primary sector by attaining environmentally and socially sustainable growth through best practices from mine market. Some of the most common coal products produced by NCL include coal used for power generation, non-coking fuel for the production of sponge iron, cement, hard coke for manufacturing of steel, etc. To produce and outsource the planned quantity of coal and coal products efficiently, the company releases tender. The NCL tenders are published very often to ensure an uninterrupted service by the company. You can have a look at all NCL e-tenders from their official website. But if you want to make things easier, then all you have to do is download the BidAssist app. In this app, you can get access to unlimited tenders from different authorities in India, and you may also be able to filter bids based on its location, category, administration, etc. You can also choose the best annual plan to enjoy the immense benefit. Enjoy NCL tender in BidAssist now!