Active Tenders
in

Tiruvannamalai
Active Tenders

in

Tiruvannamalai
31 in Tiruvannamalai found.
View complete tender details and tender notices (NIT) for FREE. Get tender corrigendum updates. Download tender documents.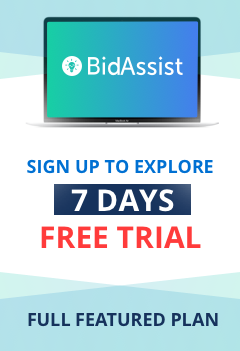 7 DAY
Tamil Nadu comes under one of the most developed states in India, the governmental administration is quite efficient than any other states. They have a total of 22 organisations which issues tenders in various departments. We have shortlisted the best four organisations that will help you to select the best tenders for your business. The list of them is given below. TNCSC, TN Cements Corporation, PWD Tamil Nadu, MAWS. TNCSC-The main functions of TNCSC are to procure essential commodities like sugar, rice, wheat, etc., storage and movement of such food stock for its distribution from the operational godowns to several public distribution system outlets with the help of Co-operative Societies and agencies. The TNSC also initiates the procurement of hulling, paddy, and utilization of rice under a decentralized system of procurement. TN Tenders are issued for gathering and supplying of the grains and the food stock. The Tamil Nadu Government also issues the tender for the employment of the workforce for the controlling and protecting this stock from wastage. Get more information about Tamil Nadu tenders only at Bid Assist.TN Cements Corporation- Tamilnadu Cements Corporation Limited (TANCEM), a wholly-owned Government of Tamilnadu undertaking, started a business from April 1976 with a share capital of Rs. Eighteen crores are taking over cement plant at Alangulam and setting up another plant at Ariyalur in the year 1979. The company has its main objective is the production of cement and cement-based products and primarily cater to the needs of Government departments. Limestone is the main raw material. The company reserved enough limestone bearing lands which are sufficient to run the cement plants for decades. Hence, TANCEM plays an important role in the development of the state. TN Tenders are issued for providing raw supply and propylene woven bags for carrying cement. If you are interested to know more about the tenders issued by these organisations, log on to Bid Assist now. PWD Tamil Nadu- PWD Department looks after the four regions of the work, It handles the Operation and Maintenance}) Plan, Design, Research, Analysis and Construction Support. Each of them is under the control of one PWD Engineer. Tamil nadu Tenders are floated for the supply material like cement, sand, steel, tools etc. Tenders are also issued for the reconstruction and renovation of the old construction and design the new infrastructure such as office buildings, roads, highways etc. To know more about the TN tenders, log on to Bid Assist now. MAWS-The Municipal Administration and Water Supply Department came into existence in the year 1916 as 'Local and Municipal Department'. It consists of Local, Municipal, Plague, Medical and Legislative Branches. This department has made a massive investment for undertaking critical capital investment works in the urban local bodies for water supply, roads and buildings, stormwater drains, street lighting, solid waste management, sanitation and bus stands, There are 15 municipal corporations, 121 municipalities and 528 gram panchayats in Tamil Nadu. Tenders are issued for official work like providing security and workforce, supplying raw materials for construction, repairing of damaged governmental assets like road, footpaths, parks, speed breakers etc. The Tamil Nadu Government has issued more than 130 tenders under the MAWS Department.