Active Tenders
in

Jalgaon
Active Tenders

in

Jalgaon
1 in Jalgaon found.
View complete tender details and tender notices (NIT) for FREE. Get tender corrigendum updates. Download tender documents.
Lucknow, Uttar Pradesh
...+24
Lucknow, Uttar Pradesh
Jabalpur, Madhya Pradesh
Golaghat, Assam
Raipur, Chhattisgarh
Raigarh, Maharashtra
Dhar, Madhya Pradesh
Sultanpur, Uttar Pradesh
Jalgaon, Maharashtra
Nashik, Maharashtra
Bareilly, Uttar Pradesh
South Goa, Goa
Hisar, Haryana
Bikaner, Rajasthan
Faridabad, Haryana
Khordha, Odisha
Hathras, Uttar Pradesh
Solapur, Maharashtra
Rajkot, Gujarat
Pune, Maharashtra
Satara, Maharashtra
Haridwar, Uttarakhand
Mohali, Punjab
Nagpur, Maharashtra
Udaipur, Rajasthan
Allahabad, Uttar Pradesh
30
Views
12
Downloads
Procurement Of Safety Cap For Self Closing Valves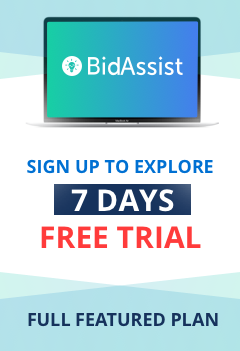 7 DAY
Rajasthan is one of the majestic states of India, rich in colour and covered with desert for 1/3rd of its part. It is also known as the "Land of Kings." The government of Rajasthan is rapidly improvising the structural and economic development of the state.Eproc Rajasthan floats all the related tenders for the growth of Rajasthan's mobility and sustainability for the challenges that come ahead. Apart from 86 organizations from the Rajasthan Tenders Work, we have shortlisted five best organizations that frequently release the tenders for Rajasthan government. Dept. of Watershed Dev and Soil Conservation- Department of watershed dev and soil conservation deals with the drainage, geology, soil, surface condition and land use, groundwater and socio-economic status of the watershed are required to determine runoff and its potential for development as a water resource, moisture conservation, sedimentation, and other measures to be adopted, proper land use planning and other development programme. Till date, they have released more than 300 tenders for in various fields under the process of e proc Rajasthan. Department of Local Bodies-DLB is known as the department of the local body. It comes under the local self-government. This department manages the local authorities of the government. They indulge in town planning and connecting small villages to big towns and bridge the gap between them by enabling education, technology and infrastructure. They have issued more than 300 Rajasthan tenders under the e-proc process. Panchayati Raj Department-Panchayati Raj Department controls and manages the villages and the ground level administration of the state. They mobilize the functioning of rural areas by setting various gram panchayats and also maintain the data of the gram sabhas.Panchayat Department usually issue tenders for the construction of lavatories, street lights, water containers, school construction, community health centres etc. Till date, this department has issued more than 250 tenders in various sectors of village administration under the process of eproc Rajasthan. PWD-PWD stands for the Public Works Department. They carry the functioning of the community works like building roads, creating drainage lines, constructing footpaths, pipeline etc. PWD issues various tenders under this organization for the maintenance of the sanitation department, waste management bodies, septic tanks, roadblocks, pavement, parking lots, parks, electricity board, transportation department and marketplaces. Till date, the PWD department has issued more than 150 tenders for the growth and sustainability under the process of eproc Rajasthan. SSA-Samagra Shiksha Abhiyan is a national level literacy programme for school education. It is implemented in every state of India and manages the education system on the ground level. Tenders are usually issued for building and maintenance of school projects, supplying stationery material, providing school uniforms, looking after the school mid-day meal, recruiting the school coordinators and volunteers for various on school and off school programs. There is an excellent opportunity in this organization because of the addition of funds in the education department from the central government. Till date, this organization has released more than 100 tenders under the process of eprocurement Rajasthan.