Active Tenders
of

Ministry Of Statistics And Programme Implementation
in

Maharashtra
Active Tenders

of

Ministry Of Statistics And Programme Implementation

in

Maharashtra
2 of Ministry Of Statistics And Programme Implementation in Maharashtra found.
View complete tender details and tender notices (NIT) for FREE. Get tender corrigendum updates. Download tender documents.
Nagpur, Maharashtra
115
Views
59
Downloads
Corrigendum: 
20 Oct 2021
 - 
Modified On: 2021-10-20 16:24:52 Bid extended to 2021-10-23 09:00:00
Manpower Outsourcing Services - Minimum Wage - Unskilled; Others; Sweeper
Nagpur, Maharashtra
92
Views
45
Downloads
Corrigendum: 
18 Oct 2021
 - 
Extension of bid submission date
Invitation Of Quotation For Comprehensive Amc Of Epabx System And Telephone Instrument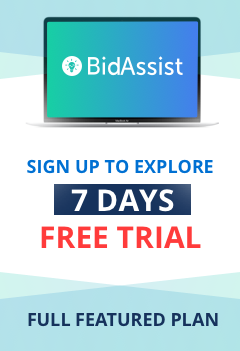 7 DAY
Maharashtra is the financial capital state of India. It is the largest state of India which has massive connectivity of roadways. Since it is a developing state, it has a lot of work undone. The Government of Maharashtra is striving for the betterment of the state by issuing a massive amount of tenders (also known as mahatenders). We have compiled a list of organization which frequently release the eprocurement and provides an excellent opportunity to collaborate on B2G programmes. Here is the list of the organization which frequently releases e-procurement notices: DIRECTORATE OF MUNICIPAL ADMINISTRATION,PUBLIC WORKS REGION,RURAL DEVELOPMENT DEPARTMENT,MUNICIPAL CORPORATION OF AURANGABAD,DEPARTMENT OF AGRICULTURE. DIRECTORATE OF MUNICIPAL ADMINISTRATION-The Directorate of municipal administration controls the functioning of the 27 municipal corporations in the state. It issues different types of tenders for implementing street lights, building hospitals, community centres, marketplaces, schools and other such works throughout the year. Till date, more than 1000 mahatenders are issued by this department under the Government of Maharashtra. PUBLIC WORKS REGION-Public works department manages the work of the public sector like constructing roads, streets, footpaths, community water line etc. This department also releases many tenders for the material required for the construction like tar, cement, tools, workers, etc. Since it is one of the prime department, It also has an excellent opportunity for tenders to be issued in future. Till date, this department has issued more than 600 eprocurement under the Government of Maharashtra. RURAL DEVELOPMENT DEPARTMENT (RDD)-RDD is known as the Rural Development Department. The functions of RDD is to develop the rural areas of the state and connect them with the cities by creating quality roads, junctions and other infrastructures. The main objective of RDD is to activate various initiatives to develop clean and green villages. RDD issues more than 200 eprocurement every year under the Government of Maharashtra. MUNICIPAL CORPORATION OF AURANGABAD- Aurangabad is one of the important city of Maharashtra. It attracts many tourists due to its vibrant history and rich arts and cultural heritage. The Aurangabad Municipal Corporation controls and manages the civil works of the city. It mainly issues tenders regarding building concrete roads, pavement blocks, drainage lines, compound walls, community parks, free shed and shelters, parking lots etc.till date, Aurangabad municipal corporation has issued more than 200 eprocurement under the Government of Maharashtra. DEPARTMENT OF AGRICULTURE-The agriculture department guides the farmers towards the effective utilization of all necessary resources and also make it a prime focus for serving the modern agriculture methodology. For much hassle-free services, one agriculture assistant is addressed for every 3 to 4 villages. This makes direct contact between the government and the farmers and hence reduces the wastage of time and resources. This department releases eprocurement for the work of soil storage, harvesting, extension and quality control. It also needs assistance to monitor the statistics and valuation of the department. There is separate department working under the department of agriculture which releases more than 100 eprocurement every year under the government of Maharashtra.