Active Tenders
of

Canara Bank
in

Maharashtra
Active Tenders

of

Canara Bank

in

Maharashtra
0 of Canara Bank in Maharashtra found.
View complete tender details and tender notices (NIT) for FREE. Get tender corrigendum updates. Download tender documents. Sorry, no results found!
Please check the spelling or try searching for something else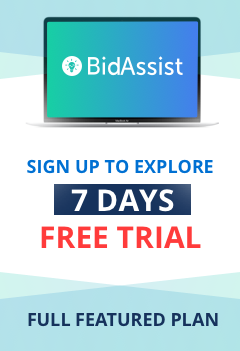 7 DAY
Maharashtra is the financial capital state of India. It is the largest state of India which has massive connectivity of roadways. Since it is a developing state, it has a lot of work undone. The Government of Maharashtra is striving for the betterment of the state by issuing a massive amount of tenders (also known as mahatenders). We have compiled a list of organization which frequently release the eprocurement and provides an excellent opportunity to collaborate on B2G programmes. Here is the list of the organization which frequently releases e-procurement notices: DIRECTORATE OF MUNICIPAL ADMINISTRATION,PUBLIC WORKS REGION,RURAL DEVELOPMENT DEPARTMENT,MUNICIPAL CORPORATION OF AURANGABAD,DEPARTMENT OF AGRICULTURE. DIRECTORATE OF MUNICIPAL ADMINISTRATION-The Directorate of municipal administration controls the functioning of the 27 municipal corporations in the state. It issues different types of tenders for implementing street lights, building hospitals, community centres, marketplaces, schools and other such works throughout the year. Till date, more than 1000 mahatenders are issued by this department under the Government of Maharashtra. PUBLIC WORKS REGION-Public works department manages the work of the public sector like constructing roads, streets, footpaths, community water line etc. This department also releases many tenders for the material required for the construction like tar, cement, tools, workers, etc. Since it is one of the prime department, It also has an excellent opportunity for tenders to be issued in future. Till date, this department has issued more than 600 eprocurement under the Government of Maharashtra. RURAL DEVELOPMENT DEPARTMENT (RDD)-RDD is known as the Rural Development Department. The functions of RDD is to develop the rural areas of the state and connect them with the cities by creating quality roads, junctions and other infrastructures. The main objective of RDD is to activate various initiatives to develop clean and green villages. RDD issues more than 200 eprocurement every year under the Government of Maharashtra. MUNICIPAL CORPORATION OF AURANGABAD- Aurangabad is one of the important city of Maharashtra. It attracts many tourists due to its vibrant history and rich arts and cultural heritage. The Aurangabad Municipal Corporation controls and manages the civil works of the city. It mainly issues tenders regarding building concrete roads, pavement blocks, drainage lines, compound walls, community parks, free shed and shelters, parking lots etc.till date, Aurangabad municipal corporation has issued more than 200 eprocurement under the Government of Maharashtra. DEPARTMENT OF AGRICULTURE-The agriculture department guides the farmers towards the effective utilization of all necessary resources and also make it a prime focus for serving the modern agriculture methodology. For much hassle-free services, one agriculture assistant is addressed for every 3 to 4 villages. This makes direct contact between the government and the farmers and hence reduces the wastage of time and resources. This department releases eprocurement for the work of soil storage, harvesting, extension and quality control. It also needs assistance to monitor the statistics and valuation of the department. There is separate department working under the department of agriculture which releases more than 100 eprocurement every year under the government of Maharashtra.
Canara Bank is one of the most popular banks for its best customer-based services, which was endowed in a little city in Mangalore, Karnataka, by Shri Ammembal Subba Rao Pai. In July 1906, he established this bank with his magnificent visionary and philanthropist skill. So, in the year 1969, after the nationalization of the bank, it had to undergo a mind-blowing development. Since then, Canara Bank has sustained a continuous growth phase over hundreds of years of its occurrence in 2006 and kept attaining a privileged position on a national level. Such an eventful journey of the bank gave rise to the most memorable milestones which made it stand in the topmost rank among all the other Indian Banks. One of the recent accomplishments of Canara Bank was in December 2019, where the bank highlighted its domestic presence giving rise to more than 6328 branches and 8873 ATMs across an extensive geographical section. The bank has continuously embraced several IT initiatives for customer convenience, out of which creating a Digital Branch is the latest update. Canara Bank opened digital branches across several places like Bangalore, Chennai, Delhi, Mumbai, Indore and even Chandigarh. These branches consist of fully automated facilities, robotic assistance for customers to open accounts and initiate the transactions. It has got 182 E-lounges that are operational in some of the selected centers, ATM, Cash Deposit Kiosk with the voice-assisted system, Cheque Deposit Kiosk, Internet Banking, Passbook printing Kiosk and a lot more. Internet banking has been enabled to their customers by sending their user ID and password through SMS at the time of registration. Other banking facilities include IMPS, opening a deposit account, submission of the 15G, applying for the house loan, education loan, debit card services, request to get a locker, offline OTP, and a lot more other facilities. Canara Bank is not just a commercial banking solution, but it has also paved its way in performing various corporate social responsibilities like serving for the national priorities, promoting rural development, enhancing rural self-employment through numerous training institutes. The bank has attained a topmost position not only as the financial heart of the community, but it has also helped to improve the economic condition of people. To achieve success, Canara Bank issue tenders on numerous prospects to which you can apply if you think you are eligible. The Canara Bank Tenders are issued to rectify and improve a lot of things like implanting some printers, providing human resources for IT services, or even selling a particular property. But keeping a track on these updates can be difficult. So you must download the BidAssist app and log in to get notifications on each Canara Bank Tender 2020 updates. You can also choose a suitable yearly plan to get access to unlimited tender browsing.