Active Tenders
of

Paradip Port Trust
in

Madhya Pradesh
Active Tenders

of

Paradip Port Trust

in

Madhya Pradesh
0 of Paradip Port Trust in Madhya Pradesh found.
View complete tender details and tender notices (NIT) for FREE. Get tender corrigendum updates. Download tender documents. Sorry, no results found!
Please check the spelling or try searching for something else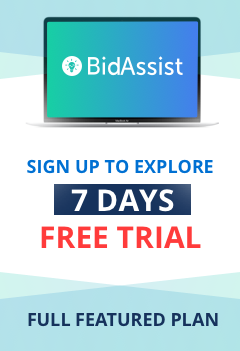 7 DAY
Madhya Pradesh literally means the central province. And as the name indicates, this state is located in central India. Madhya Pradesh is widely known by its title of 'the heart of India'. This should not come as a surprise as this state has the second largest area in India and has a population of over 75 million people! On top of that, the state of Madhya Pradesh proudly calls home to various cultural and engineering wonders like the ancient city of Mandu, Marble Rocks, Kundalpur Jain temples, and the Great Stupa of Sanchi. All this should point to the fact that managing this state is not an easy task. And the government would require some substantial help from other sources. You can be one of those important sources by applying to the MP tenders which various government departments put out every single day.If you are interested in MP tenders gov then the first thing you need to know is that the duration of the application process can last anywhere from a day or two. This means that you need to be quick in collecting information. At Bid Assist you can find all the information which you require related to eproc MP on your fingertips within a matter of moments. Bid Assist lists every single e tender MP. This is done to ensure that you find the tenders which you are looking for all on the same page. There are some government departments that are frequently active than other departments when it comes to posting MP tenders. And some of those departments are mentioned below.Directorate Urban Administration and Development,Public Health Engineering,PWD – Roads and Bridges,Madhya Pradesh Power Generating Company Limited,Rural Engineering Service.Directorate Urban Administration and Development-As the name indicates, the Directorate Urban Administration and Development is a department that serves the primary purpose of dealing with different urban challenges. Other functions that are performed by this department are planning investments in urban infrastructure, respond to the growing urban population, and effectively developing various cities. This department is very active when it comes to eproc MP. Currently, there are over 2030 tenders made available by this department alone!Public Health Engineering-The Public Health Engineering department implements various drinking water schemes in the rural areas of the state. They also conduct surveys and investigations related to the implementation of different health services. If you are interested in providing minor labor for projects, construction of platforms, and providing vehicles for various projects then there are over 310 e tender MP for you to apply for right now. PWD – Roads and Bridges-Public Work Department (PWD) – Roads and Bridges was inaugurated to take up various types of construction work all across the state. PWD – Roads and Bridges is also responsible for the upgradation and maintenance of various roads, national highways, and bridges. There are 248 tenders made available by this department.Madhya Pradesh Power Generating Company Limited-The Madhya Pradesh Power Generating Company Limited was inaugurated in 2001. This company is responsible for meeting with the growing demands of electricity throughout the state. The Madhya Pradesh Power Generating Company Limited is right now on a mission to make electricity more economical and reliable. If you feel that you share this vision then feel free to apply to any one of the 185 tenders which are available online. Rural Engineering Service-The Rural Engineering Service department was developed with the main aim of not just focusing on the development of urban regions but to also provide rural sectors with the necessary development necessary to move forward. This department also takes its work seriously as there are over 150 tenders available on the official website.There are many other government departments that provide tenders. To learn about those e tenders gov head on to Bid Assist now!
Paradip is one of the largest ports in India that was established by Late Biju Patnaik, who was once the chief minister of Odisha. This is the only biggest port situated in Odisha between the south of Kolkata, north of Visakhapatnam, and the east coast of the Bay of Bengal. In the year 1962, the prime minister of India Late Jawaharlal Nehru initiated the foundation of this port near the confluence of river Mahanadi and Bay of Bengal. Later on, in the year 1965, the Government of India took over the administration from the Government of Odisha and inaugurated the port later in the year 1966 on 12th March. The Paradip port is an autonomous body under the Major Port Trusts Act, 1963, that was functioning under the Ministry of Shipping and was governed by a board of trustees. The daily activities of the port are carried out under the general supervision of the Chairman and assisted by the Deputy Chairman. Paradip Port provides some efficient and cost-effective integrated port facilities for its users, which has made it one of the best ports of the East Coast of India. There is no doubt the Paradip Port Trust is currently one of the best industry standards that offer competitive rates by guaranteeing security and safety to everyone. They continuously keep updating their ability, knowledge, skills for providing better services. This port is well connected with a broad gauge electrified Railway system and roads by National Highway. Apart from keeping the port connected to the most significant areas, maintaining safety and security in the port is essential. The reputation of any organization is highly dependent on the safety record and efficiency of the port area. The Paradip Port Trust or PPT has never overlooked rendering a healthy and safe working environment for everyone. Health and safety can never be compromised at any cost. So, PPT to meet all the requirements and keep the entire process modernized with the latest technology, keep releasing tenders. The Paradip Port Trust tenders are published on their official website along with all the details like the opening date, date of submission, the topic of the bid, and the tender number. But you will get only limited access to these tenders from there. If you desire to get access to unlimited tenders, then all you have to do is download the BidAssist app. This app will allow you to browse through bids from more than seven thousand organizations. Log in to the app, select the best tariff there and then keep skimming to unlimited bids across India. This app will keep you updated with the upcoming submission date and will let you submit documents in a very organized way. Hurry and increase your chances of winning.