Active Tenders
of

Canara Bank
in

Karnataka
Active Tenders

of

Canara Bank

in

Karnataka
2 of Canara Bank in Karnataka found.
View complete tender details and tender notices (NIT) for FREE. Get tender corrigendum updates. Download tender documents.
Bengaluru, Karnataka
92
Views
34
Downloads
Sale Notice For Public
Bengaluru, Karnataka
80
Views
29
Downloads
As Per Rfp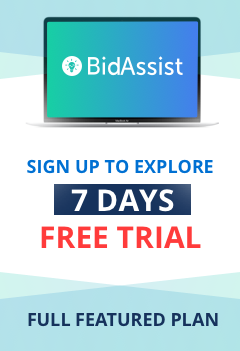 7 DAY
Karnataka is the most valuable state in India, with the IT hub Bangalore as its capital. Since the state is rapidly expanding its hands in the field of various sectors, it needs multiple raw material supply and a large amount of workforce for running a smooth administration.We have shortlisted four of the most frequent organisations that issue the Karnataka tenders under the guidance of Karnataka state government.Here is the list is given below of the best eproc Karnataka government organisations:Labour Department Karnataka,Karnataka Housing Board Department,Department of Urban Development Karnataka,Department of Fisheries Karnataka.Labour Department Karnataka-This is one of the oldest Departments of Government and is carrying out the responsibility of labour welfare and maintenance of smooth industrial relations.The primary role of the Department is to protect and promote the rights and interests of the labour class while enabling the growth of industries and ultimately to serve as a solid foundation for the overall development of the human capital and to change model frameworks in respect of Labour Legislations, Policies, Action Plans, Programmes and Schemes by considering all the political organisations. E-procurement Karnataka tenders are issued on the basis of recruiting contract basis workforce, constructing labour camps, building labour departments, providing food and shelter, the supply of basic medication on worksite etc.,To know more details about the e tenders Karnataka, Log on to Bid Assist Now.Karnataka Housing Board Department-Karnataka Housing Board is the successor of Mysore Housing Board which was established in 1956.The primary objective of KHB is 'to make schemes and to carry out works which are necessary to satisfy the need for house accommodation.With this principle, KHB strives to provide Housing to the people of Karnataka at an affordable price, and therefore, it is considered as the most important agency for housing in Karnataka.Karnataka housing board strives to improve the quality of life by establishing self-made communities with State – of – the art amenities and infrastructures that will flow in harmony with the environment.The main function of this department is to provide acceptable, equitable, eco-friendly, and affordable housing which should continuously improve the quality of living. KHB always strive to work for customer satisfaction and to provide efficient urban infrastructure services. This department functions in a manner that is transparent, customer-friendly, consultative and participative.Eproc Karnataka tenders are issued for the construction of affordable houses and supplying all the raw materials like sand, cement, bricks, steel, tools and machinery etc. To know more about the eproc Karnataka tenders, Log on to Bid Assist Now.Department of Urban Development Karnataka-This department is entitled to Plan, implement, control, monitor and facilitate urban development for constructing major infrastructure facilities, development of residential layouts, construction of residential houses for underprivileged citizens, rejuvenation and renovation of lakes in Bangalore City under the guidance of Bangalore Development Authority.Tenders are issued to supply workforce, design layouts, develop cluster plan, bring affordable quotations and provide raw materials.To know what are the insights of the e-tenders Karnataka issued by the eproc Karnataka government, log on to Bid Assist Now.Department of Fisheries Karnataka-Karnataka State has a magnificent 320 Km long coastline along with 5.65 lakh hectares of various inland water resources. The state has an excellent opportunity for the development of fisheries. The brackish water of 8000 hectares area covering also provides excellent scope for fish/shrimp culture. Tenders are issued to facilitate the fishermen with their community projects, building schools and community infrastructures for them, providing them with health care by supplying necessary medication at health centres and protecting their housing and zonal business areas.To know more about the E-Tenders Karnataka about the fisheries department, log on to Bid Assist Now.
Canara Bank is one of the most popular banks for its best customer-based services, which was endowed in a little city in Mangalore, Karnataka, by Shri Ammembal Subba Rao Pai. In July 1906, he established this bank with his magnificent visionary and philanthropist skill. So, in the year 1969, after the nationalization of the bank, it had to undergo a mind-blowing development. Since then, Canara Bank has sustained a continuous growth phase over hundreds of years of its occurrence in 2006 and kept attaining a privileged position on a national level. Such an eventful journey of the bank gave rise to the most memorable milestones which made it stand in the topmost rank among all the other Indian Banks. One of the recent accomplishments of Canara Bank was in December 2019, where the bank highlighted its domestic presence giving rise to more than 6328 branches and 8873 ATMs across an extensive geographical section. The bank has continuously embraced several IT initiatives for customer convenience, out of which creating a Digital Branch is the latest update. Canara Bank opened digital branches across several places like Bangalore, Chennai, Delhi, Mumbai, Indore and even Chandigarh. These branches consist of fully automated facilities, robotic assistance for customers to open accounts and initiate the transactions. It has got 182 E-lounges that are operational in some of the selected centers, ATM, Cash Deposit Kiosk with the voice-assisted system, Cheque Deposit Kiosk, Internet Banking, Passbook printing Kiosk and a lot more. Internet banking has been enabled to their customers by sending their user ID and password through SMS at the time of registration. Other banking facilities include IMPS, opening a deposit account, submission of the 15G, applying for the house loan, education loan, debit card services, request to get a locker, offline OTP, and a lot more other facilities. Canara Bank is not just a commercial banking solution, but it has also paved its way in performing various corporate social responsibilities like serving for the national priorities, promoting rural development, enhancing rural self-employment through numerous training institutes. The bank has attained a topmost position not only as the financial heart of the community, but it has also helped to improve the economic condition of people. To achieve success, Canara Bank issue tenders on numerous prospects to which you can apply if you think you are eligible. The Canara Bank Tenders are issued to rectify and improve a lot of things like implanting some printers, providing human resources for IT services, or even selling a particular property. But keeping a track on these updates can be difficult. So you must download the BidAssist app and log in to get notifications on each Canara Bank Tender 2020 updates. You can also choose a suitable yearly plan to get access to unlimited tender browsing.