Active Tenders
of

Canara Bank
in

Himachal Pradesh
Active Tenders

of

Canara Bank

in

Himachal Pradesh
0 of Canara Bank in Himachal Pradesh found.
View complete tender details and tender notices (NIT) for FREE. Get tender corrigendum updates. Download tender documents. Sorry, no results found!
Please check the spelling or try searching for something else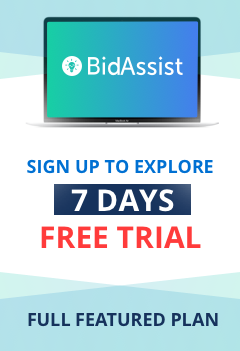 7 DAY
Himachal Pradesh is the state of natural delights, lush green forests, pristine valleys, enchanting mountains and breath-taking rivers. The state of Himachal Pradesh is one of the least corrupted states and has its most of the revenue from tourism.To maintain flora and fauna of Himachal Pradesh, The government of HP works tirelessly. It also caters the private organisations to form a joint venture partnership to work together for the betterment of Himachal Pradesh.The tenders in Himachal Pradesh are known as HP Tenders or Himachal Pradesh Tenders. There are total 33 organisations in Himachal Pradesh which releases HP e-tenders under the orders of State Government.Bid Assist have brought you four unique organisations that have a high frequency of floating tenders from time to time.The list of these organisation is given below.PWD,Municipal Corporation Shimla,Directorate of Urban Development,HP Irrigation and Public Health.PWD-PWD stands for Public Works Department, and this department handles the infrastructure development of the government offices, block departments and multi storeys. They also look after the road constructions and build circles, junctions, t points and other short and long roads connecting the national highways.Tenders are issued for supplying the raw materials like steel, tar, coal, cement, water tankers, sand etc. Tenders are also released for renting construction equipment and employing a workforce on a contract basis.The government of Himachal Pradesh has released more than 175 HP tenders under this organisation.Municipal Corporation of Shimla-Shimla Municipal Corporation is one of the oldest municipal corporations in the country. It is established since the British era.Shimla Municipal Corporation looks after the daily affairs of governance in the metropolitan region, preparing useful notices for citizens, construction and maintenance works, public health, hygiene and sanitation works.Tenders are issued to carry out the local works like lighting the street lights, watering the parks, cleaning the drainage, removal of old and dangerous buildings, supplying the workforce for community events and contract-based works.Till now up to 30 HP Tenders are issued under the government of Himachal Pradesh.Directorate of Urban Development-The urban development directorate of the Himachal Pradesh government looks after the metropolitan management done by the municipal corporation. Tenders are released to work on the link roads, significant transportation projects, construction of new government infrastructures and inviting new ideas and plans for the development of the towns and cities.Till now, more than 80 hp e-tenders are issued under the Himachal Pradesh government for this project.HP Irrigation and Public Health-Himachal Pradesh is contributing more than 20% of hydropower to the nation, and Irrigation is one of the prime aspects of this government.Himachal Pradesh has many pristine rivers which give enormous scope for developing Irrigation.HP e-tenders are floated for this department to carry out the construction and maintenance work of canals, water lines, renting of farming vehicles, purchasing hydro jets and hydro motors, employing a workforce for flood control measures and reclamation work. More than 75 hp tenders are issued under the government of Himachal Pradesh.
Canara Bank is one of the most popular banks for its best customer-based services, which was endowed in a little city in Mangalore, Karnataka, by Shri Ammembal Subba Rao Pai. In July 1906, he established this bank with his magnificent visionary and philanthropist skill. So, in the year 1969, after the nationalization of the bank, it had to undergo a mind-blowing development. Since then, Canara Bank has sustained a continuous growth phase over hundreds of years of its occurrence in 2006 and kept attaining a privileged position on a national level. Such an eventful journey of the bank gave rise to the most memorable milestones which made it stand in the topmost rank among all the other Indian Banks. One of the recent accomplishments of Canara Bank was in December 2019, where the bank highlighted its domestic presence giving rise to more than 6328 branches and 8873 ATMs across an extensive geographical section. The bank has continuously embraced several IT initiatives for customer convenience, out of which creating a Digital Branch is the latest update. Canara Bank opened digital branches across several places like Bangalore, Chennai, Delhi, Mumbai, Indore and even Chandigarh. These branches consist of fully automated facilities, robotic assistance for customers to open accounts and initiate the transactions. It has got 182 E-lounges that are operational in some of the selected centers, ATM, Cash Deposit Kiosk with the voice-assisted system, Cheque Deposit Kiosk, Internet Banking, Passbook printing Kiosk and a lot more. Internet banking has been enabled to their customers by sending their user ID and password through SMS at the time of registration. Other banking facilities include IMPS, opening a deposit account, submission of the 15G, applying for the house loan, education loan, debit card services, request to get a locker, offline OTP, and a lot more other facilities. Canara Bank is not just a commercial banking solution, but it has also paved its way in performing various corporate social responsibilities like serving for the national priorities, promoting rural development, enhancing rural self-employment through numerous training institutes. The bank has attained a topmost position not only as the financial heart of the community, but it has also helped to improve the economic condition of people. To achieve success, Canara Bank issue tenders on numerous prospects to which you can apply if you think you are eligible. The Canara Bank Tenders are issued to rectify and improve a lot of things like implanting some printers, providing human resources for IT services, or even selling a particular property. But keeping a track on these updates can be difficult. So you must download the BidAssist app and log in to get notifications on each Canara Bank Tender 2020 updates. You can also choose a suitable yearly plan to get access to unlimited tender browsing.