Active Tenders
of

Indian Railway Catering And Tourism Corporation Limited
in

Haryana
Active Tenders

of

Indian Railway Catering And Tourism Corporation Limited

in

Haryana
0 of Indian Railway Catering And Tourism Corporation Limited in Haryana found.
View complete tender details and tender notices (NIT) for FREE. Get tender corrigendum updates. Download tender documents. Sorry, no results found!
Please check the spelling or try searching for something else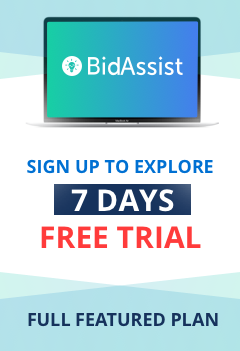 7 DAY
Haryana is considered as one of the wealthiest states in India, with the abundance of the agro production industry and automobile industries, the state is fulfilled with a significant amount of revenue. The state government divides its e-procurement of Haryana in two distinct parts. Haryana Government and Haryana Board Corporation.This two parts manages all the developmental work in the state of Haryana and also helps to run a smooth administration.We have compiled some of the best organisation under these two distinct parts which will help you to make a concise decision on which tender to work on:Below is the list of those top organisation which releases the e-tender notices for Haryana government more frequently.National Health Mission Haryana,Haryana Rail Infrastructure Development Corporation,Urban Local Bodies,PW(B&R)National Health Mission Haryana-The National Health Mission (NHM) focuses on the success of universal access to equitable, affordable & quality health care services that are responsive and accountable for the needs of people.E Tenders in Haryana are issued for supplying electronic cellphones and telephones to the health centres for communication facility.Tenders are also issued for hiring taxies as the Haryana is one of the largest manufacturers of automobiles.To know more information about what tenders are issued by the national health mission, and other Haryana tenders. Subscribe to the premium notifications of Bid Assist to know more.Haryana Rail Infrastructure Development Corporation-HRIDC looks after the development and expansion of the rail routes in the state of Haryana. The government of Haryana signed a joint venture agreement with the ministry of railways for developing the state railway infrastructure.Tenders are issued for supplying of raw material for the construction of stations, electrification line, railway barricade, fences, railway crossings. Some e tenders under Haryana Government also include for the enhancement of the passenger services like canteen management, passenger help centres etc.To know more about the Haryana tenders from this department, log in to Bid assist now!Urban Local Bodies-The urban local bodies are responsible for carrying out the functions of tax and financial administration, town planning, infrastructure development, public health and sanitation and environment protection program.Tenders are floated for making the RCC drain covers, Footpaths, Schools, Sewerage lines, compost pits, Supplying workforce for cleanliness and sanitation work. To get more in-depth information about the Haryana tenders received from the urban local bodies, log on to bid assist.PW (B&R)-Public works department of Haryana especially looks after the buildings and road development.They mainly focus on making governmental infrastructures, public places like parks, auditoriums, health centres, community hall, Government offices, footpaths, big and small roads, colony streets, etc.Tenders are floated for supplying construction materials like cement, sand, steel, tools and other materials.E Tenders under Haryana Government are also floated for renting construction equipment like bulldozers, trailers, cement mixer machines etc.If you want to get full insights on what does PW( b and r) department issues, you should log on to bid assist and get all the information from Bid assist official website by subscribing to our notification and alerts.
Indian Railway Catering and Tourism Corporation or the IRCTC came into existence in 1999 as an extended arm of the Indian Railways with the purpose of upgrading and managing the catering services at stations & trains. They also promote domestic and international tourism through the introduction of budget hotels, tour packages, and a global reservation system. At present, IRCTC has 11 operational plants at Danapur, Palur, Nangloi, Amethi, Ambernath, Hapur, Bhopal, Ahmedabad, Bilaspur, Parassala and Nagpur. It can be easily recognized for its exceptional hospitality and catering service in India. It provides services over trains, railway stations, and station premises. The IRCTC services are compartmentalized into four general areas- Mobile Catering business, Static Catering business, E-Catering business, and other minor parts like Executive lounges, Retiring rooms, and Budget Hotels. IRCTC's e-ticketing assistance usually become more potent over the years of its existence. According to stats, about 70% of reserved tickets are booked via the e-ticketing service of IRCTC, which offers round the clock service, except for 35 minutes. This company has also been dispensing air e-ticketing system since 2010. Considering the vast expanse of the country, the railways have been the kaleidoscope of tourists in the country. IRCTC catalyzes the overall promotion of rail tourism across the country for both domestic as well as international visitors. It operates an online portal for the benefit of the public at large, offering a wide range of offers and packages on various rail-related services. IRCTC has introduced several tourism based trains, among which is also the arguably most luxurious train- Maharaja's train. At the thrifty convenience fee of Rs. 59, this the only online portal that offers travel insurance worth up to Rs 50,00,000 at zero cost flight tickets booked through the website. This company came up with Rail Neer, a packaged drinking water brand that provides purified, processed, and bottled drinking water. The plants are fully automatic state-of-the-art plants that do not involve manual handling of water at any level with a fully automated production procedure. For the betterment of passenger amenities, the IRCTC tenders are issued to ensure the best service to maximum possible visitors and passengers. If you are interested in having a look at the IRCTC current tenders, then you must visit the IRCTC corporate portal. But this will not be able to keep track of each bid and its releases. To do so, you can download the BidAssist app and get live updates on each release. Registering for any web-portal will become a lot easier, and you can even submit your documents in a very organized manner. So download the app and log in to it to browse through the fresh releases, and to enjoy unlimited benefits, select the best tariff. Increase your chances of winning bid only with BidAssist.