Active Global Tenders
of

Soil Association Limited The
Active Global Tenders

of

Soil Association Limited The
1 of Soil Association Limited The found.
View complete global tender details and tender notices (NIT) for FREE. Get tender corrigendum updates. Download tender documents.
United Kingdom
The Soil Association is Inviting Tenders For Provision Of Website Design And Build Services. The Contract Will Commence In December 2021 And Will Include Five (5) Years' Support And Maintenance. The Contract Will Include Digital Project Management Services From December 2021 - March 2023. The Soil Association Is One Of Four Partners In An eu Funded Project by Interreg, supporting The public And Private catering Sector With understanding And Reducing their Carbon Footprint.  The Soil Association Is Required To Deliver A low-carbon bilingual (french And English) Website which will Also Host a Free carbon Calculator Web App Tool To Be Used By Caterers In The Uk And France. this Tender Is To Create A multi-page bilingual Website Accessible By French And Uk Caterers And Consumers And To Maintain The Site For A Further 5 Years Following Completion. The Site Is To Be Built Utilising The Soil Association's Current Cms (umbraco) And Will Be Directly Linked To The Existing Website Https://www.foodforlife.org.uk (built On Sitecore) . Existing Website Hosting Services Are To Be Utilised; Therefore Hosting Is Not Included As Part Of This Tender. The Website's Purpose Will Be To Act As A Central Portal For The Project's Beneficiaries And Audiences, As Well As Being The Platform To Access The Carbon Calculator Tool. The Site Will Require A Public Facing Area Showcasing The Project And The Total Results Achieved So Far. This Will Include Videos As Well As Images And Text. It Will Also Require A Secure And Private Members Area For Caterers To Access The Calculator Tool And To Input Their Own Data And Update Their Own Details. The Members Area Allow Access To Downloadable Resources Eg: Pdf Documents During The Project Stage There Is Also An Additional Element Of The Contract To Provide Day-to-day Project Management Of The Website Build And Delivery. The Total Budget For Contract Is C£40,000 Project Timeline: December 2021 - Project Initiation January 2022 - Website Soft Launch - Pilot Version Of Microsite Built With Simple Functionality, Limited Content Pages And Access To Calculator Tool End March 2022 - V1 Website Launch End March 2023 - Final Version Of Website Live And In Use April 2023 - March 2028 - Ongoing Maintenance And Upkeep Of Microsite Procurement Timeline: Expression Of Interest Deadline: Monday 01 November Invitation To Tender Deadline: Monday 15 November Shortlisted Supplier Interviews: Monday 22 November Contract Awarded: Tuesday 23 November To Apply, Please Email Charlotte Long, Senior Programme Manager Clong@soilassociation.org To Express Your Interest And Request An Invitation To Tender Pack. The Invitation To Tender Pack Will Contain A Full Brief And Specification. Deadline For Expressions Of Interest Is Monday 01 November 2021.
Tender Amount
EUR 40 K
 (USD 46.5 K)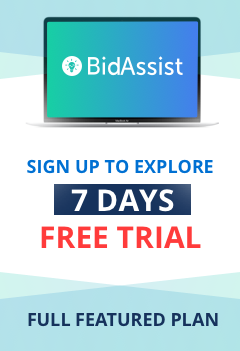 7 DAY