Active Global Tenders
of

Renfe Fabricaci N Y Mantenimiento Sociedad Mercantil Estatal S A Direcci N De Aprovisionamiento, Contrataci N Y Logistica A86868239
Active Global Tenders

of

Renfe Fabricaci N Y Mantenimiento Sociedad Mercantil Estatal S A Direcci N De Aprovisionamiento, Contrataci N Y Logistica A86868239
1 of Renfe Fabricaci N Y Mantenimiento Sociedad Mercantil Estatal S A Direcci N De Aprovisionamiento, Contrataci N Y Logistica A86868239 found.
View complete global tender details and tender notices (NIT) for FREE. Get tender corrigendum updates. Download tender documents.
Spain
Provision Of Design Project Service For Energy Efficiency Platform Of Renfe Manufacturing And Maintenance.
Tender Amount
EUR 500 K
 (USD 581.2 K)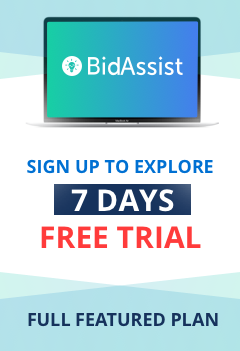 7 DAY