Active Global Tenders
of

Municipal Budgetary Institution Of Culture And Sports Berezhkovsky Rural House Of Culture Of The Municipality Berezhkovskoye Rural Settlement Of The Volkhovsky Municipal District Of The Leningrad Re
Active Global Tenders

of

Municipal Budgetary Institution Of Culture And Sports Berezhkovsky Rural House Of Culture Of The Municipality Berezhkovskoye Rural Settlement Of The Volkhovsky Municipal District Of The Leningrad Re
1 of Municipal Budgetary Institution Of Culture And Sports Berezhkovsky Rural House Of Culture Of The Municipality Berezhkovskoye Rural Settlement Of The Volkhovsky Municipal District Of The Leningrad Re found.
View complete global tender details and tender notices (NIT) for FREE. Get tender corrigendum updates. Download tender documents.
Russia
Repair Of The Roof Of Mbuks "berezhkovsky Rural House Of Culture", Located At The Address: Leningrad Region, Volkhovsky District, Der. Berezhka, Ul. Sandy D.6.
Tender Amount
RUB 2 Million
 (USD 27.5 K)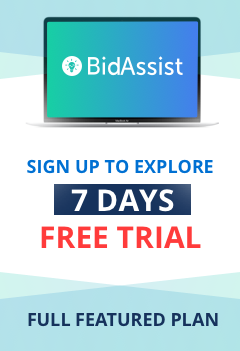 7 DAY