Active Tenders
of

Canara Bank
in

Assam
Active Tenders

of

Canara Bank

in

Assam
0 of Canara Bank in Assam found.
View complete tender details and tender notices (NIT) for FREE. Get tender corrigendum updates. Download tender documents. Sorry, no results found!
Please check the spelling or try searching for something else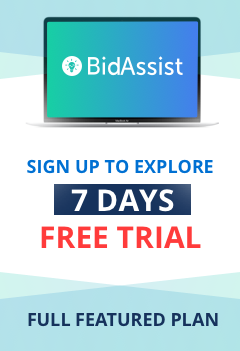 7 DAY
Assam is the state of rivers and plains. It is well known for its world-famous tea leaves and tea powders. Assam is the densely covered by forest and has one of the most fertile soils in the whole country.Due to the presence of many hills, plateaus and big rivers, Earthquakes and floods are very common in Assam, to recover the damage, the government of Assam release lot of e-tenders in Assam.We have compiled the best organisations that frequently releases the tenders under the Assam government. Have a look at them, before enrolling for any new tenders in Assam.Public Works Roads Department-The primary function of the Public Works Roads Department (PWRD) is to develop and maintain the state road infrastructure for providing efficient transportation and connectivity in the state region. It engages the construction and maintenance of roads, bridges, flyovers. The department functions the works through contractors with funds provided by both the state as well as central government. It also implements Externally Aided Projects which are funded by international banks like Asian bank and world bank. Tenders are issued for supplying raw materials, RCC slabs, workforce, construction equipment and metal barricades. Many such tenders float for different types of small as well as big projects.Till now more than 200 e-tenders for Assam has been issued under the state and central government projects.Public Health Engineering Department Assam-Public Health Engineering Department of Assam enables every citizen to come up with self-awareness and self-service regarding good health, efficient cleaning and sanitation.Tenders are issued for the supply of essential hygenic commodities like masks, first aid boxes, primary medicines, health centres development, cleaning equipment, construction of information material regarding cleaning, hygiene and sanitation.Till now more than Ten e-tenders for Assam have been issued by the state government.Guwahati Municipal Corporation-GMC is the municipal corporation which covers the entire Guwahati and the neighbouring rural villages for the smooth functioning and administration of the metropolitan region.The GMC is governed by a master plan which is developed by town and country planning department of the state government.Tenders are issued to manage the works of the master plan and zoning regulations in the metropolitan region.Tenders are basically about the supply of construction equipment, rework and repair of damaged public places, extensions of major roads which are going from the city and connecting highways.Till now, GMC has issued up to five e-tenders in Assam state government.Irrigation Department Assam-Irrigation Department of the Assam government controls all the Irrigation Schemes in the State of Assam. The Department implements the works, operate the schemes and also maintains them. Irrigation and water resources development provides the necessary infrastructure for the economic growth of the country, and significant investment has been put on for this agro project.Tenders are issued for constructing and supplying the irrigation equipment like water pipes, hydro jets and hydro pumps. Tenders are also floated for construction of water lines and canals to provide water directly to the fields.More than two e-tenders from Assam government are issued for the works of this organisation.
Canara Bank is one of the most popular banks for its best customer-based services, which was endowed in a little city in Mangalore, Karnataka, by Shri Ammembal Subba Rao Pai. In July 1906, he established this bank with his magnificent visionary and philanthropist skill. So, in the year 1969, after the nationalization of the bank, it had to undergo a mind-blowing development. Since then, Canara Bank has sustained a continuous growth phase over hundreds of years of its occurrence in 2006 and kept attaining a privileged position on a national level. Such an eventful journey of the bank gave rise to the most memorable milestones which made it stand in the topmost rank among all the other Indian Banks. One of the recent accomplishments of Canara Bank was in December 2019, where the bank highlighted its domestic presence giving rise to more than 6328 branches and 8873 ATMs across an extensive geographical section. The bank has continuously embraced several IT initiatives for customer convenience, out of which creating a Digital Branch is the latest update. Canara Bank opened digital branches across several places like Bangalore, Chennai, Delhi, Mumbai, Indore and even Chandigarh. These branches consist of fully automated facilities, robotic assistance for customers to open accounts and initiate the transactions. It has got 182 E-lounges that are operational in some of the selected centers, ATM, Cash Deposit Kiosk with the voice-assisted system, Cheque Deposit Kiosk, Internet Banking, Passbook printing Kiosk and a lot more. Internet banking has been enabled to their customers by sending their user ID and password through SMS at the time of registration. Other banking facilities include IMPS, opening a deposit account, submission of the 15G, applying for the house loan, education loan, debit card services, request to get a locker, offline OTP, and a lot more other facilities. Canara Bank is not just a commercial banking solution, but it has also paved its way in performing various corporate social responsibilities like serving for the national priorities, promoting rural development, enhancing rural self-employment through numerous training institutes. The bank has attained a topmost position not only as the financial heart of the community, but it has also helped to improve the economic condition of people. To achieve success, Canara Bank issue tenders on numerous prospects to which you can apply if you think you are eligible. The Canara Bank Tenders are issued to rectify and improve a lot of things like implanting some printers, providing human resources for IT services, or even selling a particular property. But keeping a track on these updates can be difficult. So you must download the BidAssist app and log in to get notifications on each Canara Bank Tender 2020 updates. You can also choose a suitable yearly plan to get access to unlimited tender browsing.