Active Tenders
of

Food Corporation Of India
in

Andhra Pradesh
Active Tenders

of

Food Corporation Of India

in

Andhra Pradesh
7 of Food Corporation Of India in Andhra Pradesh found.
View complete tender details and tender notices (NIT) for FREE. Get tender corrigendum updates. Download tender documents.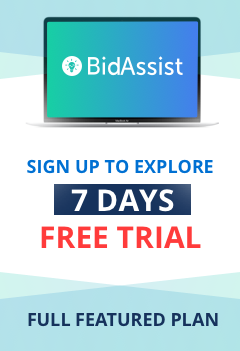 7 DAY
Andhra Pradesh is the most valuable state in India. Since the region is rapidly expanding its hands in the field of various sectors, it needs multiple raw material supply and a large amount of workforce for running a smooth administration. We have shortlisted four of the best organisations that issue the Andhra Pradesh tenders or AP e-procurement under the guidance of Andhra Pradesh state government. Here is the list is given below of the best AP Tenders government organisations: Labour Department Andhra Pradesh Housing Board Department, Department of Urban Development Andhra Pradesh, Department of Fisheries Andhra Pradesh. Labour Department Andhra Pradesh-This is one of the oldest Departments of Government and is carrying out the responsibility of labour welfare and maintenance of smooth industrial relations. The primary role of the Department is to protect and promote the rights and interests of the labour class while enabling the growth of industries and ultimately to serve as a solid foundation for the overall development of the human capital and to change model frameworks in respect of Labour Legislations, Policies, Action Plans, Programmes and Schemes by considering all the political organisations. E-procurement AP tenders are issued based on recruiting contract basis workforce, constructing labour camps, building labour departments, providing food and shelter, the supply of necessary medication on worksite etc., To know more details about the AP e tenders, Log on to Bid Assist Now. The primary objective of the Housing Board is 'to make schemes and to carry out works which are necessary to satisfy the need for house accommodation. With this principle, the Housing Board strives to provide Housing to the people of Andhra Pradesh at an affordable price. Therefore, it is considered as the most crucial agency for Housing in Andhra Pradesh. Andhra Pradesh housing board strives to improve the quality of life by establishing self-made communities with State – of – the art amenities and infrastructures that will flow in harmony with the environment. The primary function of this Department is to provide acceptable, equitable, eco-friendly, and affordable Housing which should continuously improve the quality of living. AP always strive to work for customer satisfaction and to provide efficient urban infrastructure services. This department functions in a manner that is transparent, customer-friendly, consultative and participative. Ap E-Proc tenders are issued for the construction of affordable houses and supplying all the raw materials like sand, cement, bricks, steel, tools and machinery etc. To know more about the AP E-procurement tenders, Log on to Bid Assist Now. Department of Urban Development Andhra Pradesh-This department is entitled to Plan, implement, control, monitor and facilitate urban development for constructing major infrastructure facilities, development of residential layouts, construction of residential houses for underprivileged citizens, rejuvenation and renovation of lakes in Guntur under the guidance of Bangalore Development Authority. Tenders are issued to supply workforce, design layouts, develop cluster plan, bring affordable quotations and provide raw materials. To know what are the insights of the e-tenders Andhra Pradesh issued by the eproc Andhra Pradesh government, log on to Bid Assist Now. Department of Fisheries- Andhra Pradesh State has a magnificent 320 Km long coastline along with 5.65 lakh hectares of various inland water resources. The state has an excellent opportunity for the development of fisheries. The salty water of 8000 hectares area covering also provides excellent scope for fish/shrimp culture. Tenders are issued to facilitate the fishermen with their community projects, building schools and community infrastructures for them, providing them with health care by supplying necessary medication at health centres and protecting their Housing and zonal business areas. To know more about the E-Tenders Andhra Pradesh about the fisheries department, log on to Bid Assist Now.
The Food Corporation of India was created under the Food Corporations Act 1964. The main objectives are to fulfil the following works and ideas of the Food Policy like Compelling value bolster operations for shielding the interests of the farmers, Circulation of foodgrains all through the nation for public distribution machinery, Keeping up a satisfactory degree of operational and stock of foodgrains to guarantee National Food Security. Since its commencement, FCI has assumed a significant job in India's achievement in changing the crisis the executives oriented food and nourishment security into a steady security system.In its 50 years of administration to the country, FCI has assumed a significant job in India's achievement in changing the crisis the executives oriented food security into a steady security system. FCI's Objectives are: To give farmers profitable costs, To make food grains accessible at sensible prices, especially to a defenceless section of the general public, To keep up support stocks as a measure of Food Security, To intercede in the market for value adjustment. FCI also embodies its Vision and Mission for the betterment of the food value in the nation. It helps in Guaranteeing Food Security for residents of the nation and Proficient acquirement at Minimum Support Price (MSP), stockpiling and dispersion of nourishment grains and guaranteeing accessibility of nourishment grains and sugar through fitting arrangement instrument; including support of cradle supplies of nourishment grains. Making grains available at sensible costs, particularly to the powerless task helpless sections of the general public under PDS. It is perhaps the most significant enterprise in India and most likely the biggest supply chain the board in Asia (second in the world). It works through five Zonal workplaces and 24 regionwise workplaces. Each and Every year, the Food Corporation of India (FCI) purchases around 15 to 20 per cent of India's wheat yield and 12 to 15 percent of its rice yield. The buys are produced using the farmers at the rates pronounced by the Government of India. This rate is called MSP (Minimum Support Price). There is no restriction for acquisition regarding volume, and any amount can be secured by FCI (Food Corporation of India) given the stock fulfils FAQ (Fair Average Quality) determinations concerning FCI. Nourishment Corporation of India works through its Depot headed by Manager (Depot). Each region has scarcely any depots to oblige the prerequisite of the region's rural populace. The depot reports to the Divisional Office, which is headed by an Assistant General Manager. Collaborator General Manager (Quality Control) is likewise posted who is taking care of the QC work that incorporates guaranteeing the nourishment grains are without bugs and exposed to standard nuisance control measures. Under Area Manager control, there are managers for every single section. FCI tenders are issued mostly for wheat, and these FCI Wheat tenders are one of the largest issued tenders from this department. To know more about FCI tenders and FCI wheat tenders, log on to BidAssist and get to know all the details regarding this procurement. You can also subscribe to its premium subscription and stay ahead of all your competitors by getting a headstart in filing your tender.