Active Tenders
of

Andhra Pradesh State Road Transport Corporation
in

Andhra Pradesh
Active Tenders

of

Andhra Pradesh State Road Transport Corporation

in

Andhra Pradesh
0 of Andhra Pradesh State Road Transport Corporation in Andhra Pradesh found.
View complete tender details and tender notices (NIT) for FREE. Get tender corrigendum updates. Download tender documents. Sorry, no results found!
Please check the spelling or try searching for something else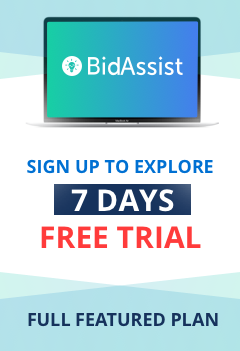 7 DAY
Andhra Pradesh is the most valuable state in India. Since the region is rapidly expanding its hands in the field of various sectors, it needs multiple raw material supply and a large amount of workforce for running a smooth administration. We have shortlisted four of the best organisations that issue the Andhra Pradesh tenders or AP e-procurement under the guidance of Andhra Pradesh state government. Here is the list is given below of the best AP Tenders government organisations: Labour Department Andhra Pradesh Housing Board Department, Department of Urban Development Andhra Pradesh, Department of Fisheries Andhra Pradesh. Labour Department Andhra Pradesh-This is one of the oldest Departments of Government and is carrying out the responsibility of labour welfare and maintenance of smooth industrial relations. The primary role of the Department is to protect and promote the rights and interests of the labour class while enabling the growth of industries and ultimately to serve as a solid foundation for the overall development of the human capital and to change model frameworks in respect of Labour Legislations, Policies, Action Plans, Programmes and Schemes by considering all the political organisations. E-procurement AP tenders are issued based on recruiting contract basis workforce, constructing labour camps, building labour departments, providing food and shelter, the supply of necessary medication on worksite etc., To know more details about the AP e tenders, Log on to Bid Assist Now. The primary objective of the Housing Board is 'to make schemes and to carry out works which are necessary to satisfy the need for house accommodation. With this principle, the Housing Board strives to provide Housing to the people of Andhra Pradesh at an affordable price. Therefore, it is considered as the most crucial agency for Housing in Andhra Pradesh. Andhra Pradesh housing board strives to improve the quality of life by establishing self-made communities with State – of – the art amenities and infrastructures that will flow in harmony with the environment. The primary function of this Department is to provide acceptable, equitable, eco-friendly, and affordable Housing which should continuously improve the quality of living. AP always strive to work for customer satisfaction and to provide efficient urban infrastructure services. This department functions in a manner that is transparent, customer-friendly, consultative and participative. Ap E-Proc tenders are issued for the construction of affordable houses and supplying all the raw materials like sand, cement, bricks, steel, tools and machinery etc. To know more about the AP E-procurement tenders, Log on to Bid Assist Now. Department of Urban Development Andhra Pradesh-This department is entitled to Plan, implement, control, monitor and facilitate urban development for constructing major infrastructure facilities, development of residential layouts, construction of residential houses for underprivileged citizens, rejuvenation and renovation of lakes in Guntur under the guidance of Bangalore Development Authority. Tenders are issued to supply workforce, design layouts, develop cluster plan, bring affordable quotations and provide raw materials. To know what are the insights of the e-tenders Andhra Pradesh issued by the eproc Andhra Pradesh government, log on to Bid Assist Now. Department of Fisheries- Andhra Pradesh State has a magnificent 320 Km long coastline along with 5.65 lakh hectares of various inland water resources. The state has an excellent opportunity for the development of fisheries. The salty water of 8000 hectares area covering also provides excellent scope for fish/shrimp culture. Tenders are issued to facilitate the fishermen with their community projects, building schools and community infrastructures for them, providing them with health care by supplying necessary medication at health centres and protecting their Housing and zonal business areas. To know more about the E-Tenders Andhra Pradesh about the fisheries department, log on to Bid Assist Now.
APSRTC refers to Andhra Pradesh State Road Transport Corporation. It was first instituted in the year 1932 as NSR-RTD, which was, later on, renamed as APSRTC (Andhra Pradesh State Road Transport Corporation) on 11th January 1958, under 1950, Road Transport Corporation Act. The NSR-RTD (Nizam State Rail and Road Transport Department) was one of the branches of the Nizam State Railway in the former state of Hyderabad that only had 27 buses and 166 employees. However, in the last 77 years, the APSRTC has been registered with a constant growth right from 27 buses to 14,123 buses, 423 bus stations, 128 bus depots, and 692 bus stands. It has been roughly estimated that the Corporation buses cover 42.58 lakh kilometers and carry 79 lakh people to their bus stops daily. The Corporation has taken responsibility for connecting more than 14,123 villages across all the major towns and cities in Andhra Pradesh, which constitutes 95% of the total Road Transport. The APSRTC buses also cover some of the significant towns, some Mofussil areas of its neighboring states like Tamil Nadu, Karnataka, Orissa, and even Telangana. The area that is under the Corporation is managed by 12 Regional Managers in 4 zones. One of the most significant achievements of the Corporation is enlisting a name on the Guinness Book of World Records for owning the highest number of buses in the year 1999. Andhra Pradesh State Road Transport Corporation has set an example for being one of the leading nationalized passenger Road Transport Services since 1932. They are the one to introduce us with long-distance night services, air-conditioned sleeper class buses, inter-city services, computerization of the Depot in 1986. APSRTC has been the first to appoint a safety commissioner to enhance passenger security, ticket reservation via telephone, or even door-step delivery of tickets. The APSRTC allows preventive maintenance of buses at Depots and even essential repairs at the WorkShops. The Corporation facilitates the manufacture of more than 600 bus bodies in Hyderabad annually. The Corporation installed 28 Automatic Washing Machines at the most crucial Bus stations and the District Headquarters to clean maximum buses at the minimum possible time. Each of these automatic machines is capable of washing 250 buses per day, and this entire plan costs around 28 million Rupees. APSRTC outsourcing tenders are targeted in providing consistent service to everyone and simultaneously keep improving their services through teamwork. They treat their customers (passengers) as their primary concern of their business and offer them the best possible services. APSRTC has taken the initiative towards maintaining environmental balance by reducing air and noise pollution. To get more updates on the latest APSRTC tender notices, get introduced to the BidAssist app, which can help you to surf through unlimited information. The affordable yearly subscription plans will come with perks that can increase your chances of winning the bid.