Active Tenders
of

Western Coalfields Limited
Active Tenders

of

Western Coalfields Limited
109 of Western Coalfields Limited found.
View complete tender details and tender notices (NIT) for FREE. Get tender corrigendum updates. Download tender documents.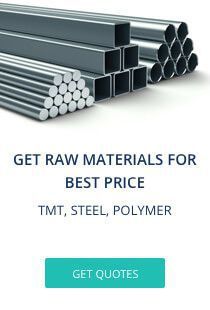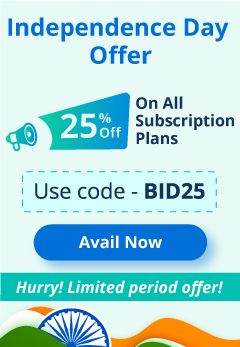 Western Coalfields Limited or WCL is one of the Subsidiary Companies of Coal India Limited (CIL). There are other subsidiaries of Coal India Limited (CIL) including Eastern Coalfields Limited (ECL), Central Coalfields Limited (CCL), Bharat Coking Coal Limited (BCCL), South Eastern Coalfields Limited (SECL), Mahanadi Coalfields Limited (MCL), Central Mine Planning & Design Institute Limited (CMPDIL), and Northern Coalfields Limited (NCL). Further, the organization of Coal India Limited (CIL) falls under the administrative control of the Ministry of Coal. WCL was incorporated under the Companies Act of 1956. The registered office of WCL is located at Coal Estate, Civil Lines, Nagpur, 440001.According to the official reports of 2014-15, Western Coalfields Limited has contributed to around 6.7% of the national coal production. Due to this success, the organization was also promoted to the status of 'Miniratna' on 15 March 2008. WCL also realizes a number of tenders every single year. So, if you wish to apply to any WCL tender then you can easily search for 'WCL e tender' on your local search engine. Further, according to the official website, the mining operations of Western Coalfields Limited (WCL) are spread over the states of Maharashtra and Madhya Pradesh. The mining operations in Maharashtra are primarily performed in the cities of Nagpur, Yavatmal Districts, and Chandrapur while the mining operations in Madhya Pradesh are carried out in the districts of Chhindwara and Betul. Western Coalfields Limited (WCL) also acts as one of the most prominent suppliers of coal to various industries located in Western India, particularly in the states of Madhya Pradesh, Maharashtra, and Gujarat, and Southern India, especially in states like Tamil Nadu, Andhra Pradesh, Kerala, and Karnataka. There are many experts who claim that many powerhouses and electricity boards that are located in the states of Gujarat, Madhya Pradesh, Maharashtra, Punjab, Karnataka, and Uttar Pradesh also act as some of the prominent consumers of not just coal but also of various chemicals, cement, steel, fertilizer, brick, and paper.Western Coalfields Limited has been able to achieve so much under the directorship of Mr. Rajiv Ranjan Mishra. He holds both the positions of a managing director and chairman of this organization. If you read the reports and statistics that were published by this organization for the time period of 2014-15, then you will learn that there has been a 3.6% increase in the total production of Western Coalfields Limited. During 2013 – 2014, the total production of WCL was 39.73 million tons while the total amount of production in 2014 – 2015 41.15 million tons. WCL has also released an official statement in which they have expressed their aim to set up three new coal projects during 2014-15. These three new coal projects would increase the total production amount by 7 million tons.Also, they wish to establish 10 new coal projects during 2015-16 so that the total production of coal could be increased by 16.62 million tons. All this has successfully been achieved by the organization. And many other organizations and individuals have been able to make profits due to the increased number of WCL e tender. This has resulted in them to further set a higher target of total coal production by the end of the year 2020. They aim to boost the production amount from 60 million tons to 100 million tons. This means that there can also be an expected boost in terms of WCL current tender.Because of this, it is advised that you should stay updated about everything related to WCL current tender. And what better way to do that then to log on to BidAssist regularly? At BidAssist we are constantly working hard to ensure that you are able to access the correct information regarding WCL tender. We do not just provide quick notification options but by opting for one of our premium subscription plans you can receive expert guidance for applying to new tenders and submitting the right documents for those tenders.