Reset All
The Singareni Collieries Company Limited

Active Tenders
of

The Singareni Collieries Company Limited
Active Tenders

of

The Singareni Collieries Company Limited
165 of The Singareni Collieries Company Limited found.
View complete tender details and tender notices (NIT) for FREE. Get tender corrigendum updates. Download tender documents.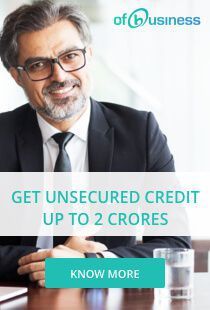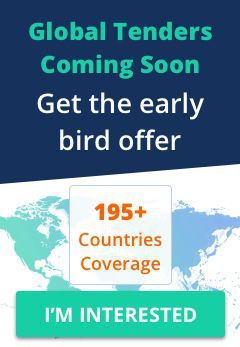 The Singareni Collieries Company Limited also known as (SCCL) is a coal mining company jointly acquired by the Telangana Government and Government of India on a share of 51:49 ratio. The Singareni coal holds stretch across 350 Km of the Pranahita – Godavari Valley of Telangana with a demonstrated land savings accumulating to whopping 8791 million tons. SCCL is as of now working 18 opencast and 30 underground mines in 4 areas of Telangana with a manpower around 48,942. While truly innovation has been a fundamental factor in SCCL's capacity to diminish ecological effects and word related perils, the need to continually expand productivity and cut expenses has requested that the company goes in for staged motorization and adjusts best in class technologies. A blend of modern_day machines in Open Cast Mining like Walking Draglines, Shovels, and High Capacity Dumpers was presented in 1975. In_pit conveyor and crushing innovation for OverBurden removal and coal extraction were authorized without precedent for Open Cast Mine of Ramagundam with German help in 1994. In the year 2002, Surface Miner Technology which encourages cost decrease as well as contributes to eco cordial mining, was presented just because. Longwall innovation in UnderGround Mining in the year 1983 and Blasting Gallery (BG) Technology in the year 1989 were other outstanding presentations. Today, with 5 BG Panels and 4 longwall panels working in the company, motorization of UnderGround Mines is being arranged with cutting edge technologies like Continuous Miner and Punch Longwall. As of now, the automation of UnderGround Mining has seen the charging of 37 Load Haul Dumpers and 104 Side Discharge Loaders that have upgraded safety and productivity during the most recent four years. Different innovations in UnderGround Mines are 35 man_riding systems (chairlift and railcar) that have improved transportation inside the mines. In a joint effort with the Trade Unions and laborers, SSS has started stretching out its activities to the encompassing towns of the Coal Mining regions. They have been consistently adding to the development of these towns. After knowing what independent work can do to enable the ward ladies, SCCL has not only been helping them gain abilities in applied artworks, but also it is ahead in encouraging them to set up their enterprises. SSS has likewise been moving in the direction of making each specialist's companion literate. SCCL Tenders are issued for the construction of shaft sinking and rapid tunneling, SCCL e_tenders are released for the Surface Miners in OC mines for specific mining, Constant Miners in UG mines, Coal Production through Longwall gear for more profound deposits. SCCL e_tenders are also released for Setting up Captive Power Plants and Highwall Mining to misuse uneconomical deposits of opencast mines. To know more about SCCL tenders, log on to BidAssist and get to know all the detailed information about the work and make a significant impact on submitting your tender with all the proper documentation and consistent workflow. You can also subscribe to its premium subscription and get more details than your competitors. Log on to BidAssist now.