Active Tenders
of

Tamil Nadu Water Supply And Drainage Board
Active Tenders

of

Tamil Nadu Water Supply And Drainage Board
0 of Tamil Nadu Water Supply And Drainage Board found.
View complete tender details and tender notices (NIT) for FREE. Get tender corrigendum updates. Download tender documents. Sorry, no results found!
Please check the spelling or try searching for something else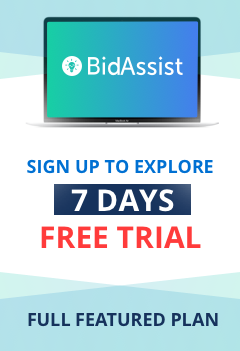 7 DAY
The Tamil Nadu Water Supply and Drainage Board or TWAD Board is a sanctioned organization that has been constituted in April 1971, under the TWAD Board Act, 1970. The Board is assigned tasks that are related to the development of Water Supply and Sewerage facilities in Tamil Nadu, except the Chennai Metropolitan Development Areas. The Board further expanded its extent of service and has included the maintenance of some Common Weakness Scoring System into their region. The organization is administered by the Principal Secretary of Government, the Municipal Administration, and the water supply department with the chairman and a joint Managing Director. The managing director manages the overall functions of the TWAD Board with support from the three-unit heads present in the headquarter in Chennai. The head offices are located in cities like Coimbatore, Thanjavur, Madurai, Vellore, which are controlled by four chief-engineers. TWAD comprises 17 circle offices, 85 divisional offices, 258 sub-divisional offices, four training centers, and four material quality control laboratories. Ultimately, the TWAD Board strives to fulfill a set of goals and objectives that are envisioned under drinking water and sanitization in specific areas, which is a challenging task. Some of the most common schemes under maintenance of TWAD Board include Major, Combined, standalone, underground, operation, and maintenance of water supply schemes. Now speaking about some notable TWAD projects includes depositional works where the Board is responsible for providing Water Supply and Sewerage facilities in the entire state except Chennai. Next comes the primary water supply scheme that provides combined water supply to Panchayat Towns, Rural Habilitation of numerous places. Similarly, the maintenance scheme maintains more than 30 divisions of the TWAD Board range that is spread across all the districts in Tamil Nadu. The Board also consists of some support activities like CCDU, Hydrogeology, IT Initiatives, Material Testing Labs, Water quality management, and even some training activities. The main objective of the CCDU assists in the development of state-specific information, education, and communication strategy to reform some initiatives in Rural water and sanitation, providing capacity development at all levels, and develop new technologies. The hydrogeology wing of the Board is related to some scientific source identification work in the field of research by exploring and evaluating water sources. This idea is to allow the maintenance and management of water resources. Now, this Board undertakes an investigation, execution, and preservation of several schemes to facilitate water supply and sewerage facilities by issuing tenders. You will be able to find the TWAD tenders in the Active tender section of their website, which are published along with their last date, time of submission. But the BidAssist app can help the entire searching procedure easy without involving any hidden cost or restriction over keywords. Your part is to start using the app after logging in with your mobile number. BidAssist will provide you notifications regarding each ender release or tender closing date. You can also search tenders based on location, authorities, closing and releasing dates. Hurry and start discovering new opportunities to win!