Reset All
Rajiv Gandhi Rural Housing Corporation Limited
Active Tenders
of

Rajiv Gandhi Rural Housing Corporation Limited
Active Tenders

of

Rajiv Gandhi Rural Housing Corporation Limited
1 of Rajiv Gandhi Rural Housing Corporation Limited found.
View complete tender details and tender notices (NIT) for FREE. Get tender corrigendum updates. Download tender documents.
Bengaluru, Karnataka
114
Views
| 47
Downloaded
Construction Of 1001 Du's (g+2 Floors) Adopting Monolithic Shear Wall Design Only (cast-in-situ, Single Pour Technology With Single Stage Aluminum Shuttering Only) And Including Infrastructures Works At Sy.no. 22 Of Megalahalli Village, Chitradurga City, Karnataka Under Pmay(u)-hfa (fixed Price No Variation) Gst Shall Be Paid To The Tender Amount Separately.
Tender Amount
Refer Documents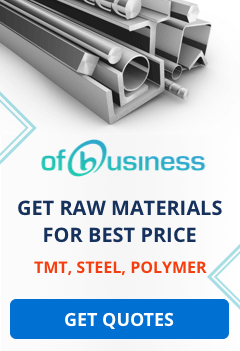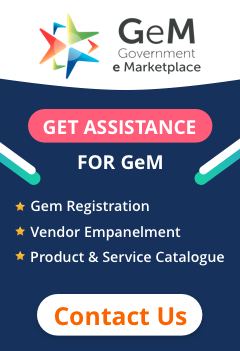 Government of Karnataka felt the need to utilize and embrace Cost Effective Building Materials and Technologies created by different R and D Institutions the nation over. This was the reason, that RGRHCL i.e Rajiv Gandhi Housing Corporation Limited was created in the year 2000 as a special assist organisation to provide housing for economically and socially weaker sections of the society through effective and active implementation of Central and State housing schemes. Government of India is executing a halfway supported plan of the building centre development in the nation by setting up Nirmithi Kendras in every one of the districts in the country over under the National Network of Building centre program. Government of Karnataka started the structure centres development by starting 04 Building centres the year 1988. The structure focus movement had not gotten the force till 1991, and just 04 structure centres were working in the state. Government of Karnataka felt the requirement for a state-level zenith body to start the structure focus activities in Karnataka. Government of Karnataka took the main activity so as to Establish, Monitor, Control and Guide the Nirmithi Kendra functions in the state and established a prime centre called Rajiv Gandhi Rural Housing Corporation Limited also known as RGRHCL. The other objective of RGRHCL is to monitor, regulate, oversee and manage the Building Center's (Nirmithi Kendras) exercises in the state. To advance Cost-compelling, Environmental Friendly, Alternative Building Materials and Technologies through the system of Nirmithi Kendras in the field of Training. Co-appointment, Monitor and Regulating the exercises of the Nirmithi Kendras set up in the districts and related/affiliated agencies. Giving direction to Government on emerging housing concepts and strategy alternatives every now and then. Creating replicable housing foundation models. Empowering people group to approach practical structure materials and innovations through Nirmithi Kendra's and its affiliated self-improvement affinity gatherings of development workers. Systems administration with nearby level bodies associated with creating and promoting financially savvy development materials and innovations through feasible approaches. Promoting quality in the implementation of the projects through continuous improvement in the systems and service.BidAssist has enlisted some of the best tenders offered by this organization. Supplying security and manpower to the construction site11111: RGRHCL Tenders are issued to supply manpower for security reasons to control the functioning of the site and prevent any outbound disturbances. To know more about this tenders, log on to BidAssist. Supply of Steel, Machinery and Workforce: Tenders are issued for the supply of raw material like steel, iron and other metals which help to build the foundation of the building. RGRHCL projects also have huge requirement of this workforce like mason, assistants, helpers etc. as they want to expand the development on the rapid pace. Supply of equipment and food material: Since it is a construction site, many people have to live within workplace. Tenders are issued for the supply of basic equipment like helmets, construction tools. Tenders are also issued for the supply of food materials like wheat, rice, dal. To know more about this tenders, log on to BidAssist.We at BidAssist not only help you to get best tender deals, but also provide you with the guidance of registration and documentation process. Just log on to BidAssist and subscribe to premium updates of RGRHCL Status, which are specially curated for you according to your requirements.