Active Tenders
of

Northern Railway
Active Tenders

of

Northern Railway
568 of Northern Railway found.
View complete tender details and tender notices (NIT) for FREE. Get tender corrigendum updates. Download tender documents.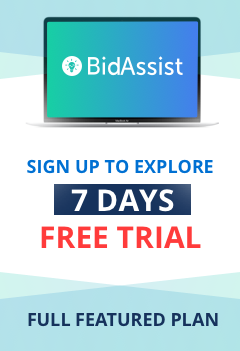 7 DAY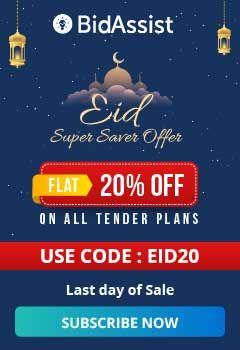 If you want to compare anything with the jewel in the crown of Indian Railways, then it is Northern Railway. It has kick-started its way on the mission to defeat distances and create its comparison of existence. Northern Railway now covers 16 zones, making it one of the largest zones of the Indian Railways in terms of Kilometers. The Northern Railway consists of 5 divisions, namely Ambala, Delhi, Ferozepur, Lucknow, and Moradabad. The route has been spread across states like Jammu & Kashmir, Punjab, Haryana, Himachal Pradesh, Uttaranchal, Uttar Pradesh, Delhi, union territories, and a lot more. The Northern Railway offers its services, not just in India but to the rest of the country. Apart from these lovely get-away in the Northern Railway, some crucial commodities are shipped on a zonal basis with Iron, steel, raw materials, cement, food, grains, fertilizers, etc. This transportation plays an essential role in maintaining a stable connection with some of the major industries like food grains, fertilizers, cement plants like Railway Ambuja cement Ltd., Indian Oil Company, Indian Oil Corporation, BHEL, Fertilizer industry, Western Indian Match Company, Sugar mills, cycle industries. The Northern Railways majorly provides its services within the Northern part of India through its constant urge to create a well-connected rail network that leads to different areas in different parts of the country. The trains run on well-planned routes so that the traveler can get a glimpse of North India. Indian Railways has kept embracing all the technological developments in its business. It is still renewing the other aspects of the technological world like the development of the signaling system on Railways. Electromechanical relays are replacing a mechanical signaling system. Even in the field of telecommunication, electromechanical exchanges and over-head lines are slowly being substituted with an advanced system that is based on Optical Fiber and Digital Electronic Technologies. The Northern Railway issues tenders with the only intention of improving its infrastructure for more significant growth. The Northern Railway Tenders are published for enhancing the performance and security of their services and signaling systems. It also plays a crucial role since the 40 RRIs, which includes Delhi Main RRI, which has been registered in the Guinness Book of Records as one of the largest RRI systems. Northern Railway is headquartered at New Delhi in Baroda House. It also has its divisional headquarters at Moradabad, Ambala, Firozpur, Lucknow, and Delhi. To know more about the Northern Railway e-tender, you must log in to BidAssist and achieve unlimited help to increase your possibility of winning the bid. You can filter tenders from more than a hundred categories and approximately 7000 authorities. This app can be your destination for dealing with Business Tenders in India.