Active Tenders
of

National Highways Authority Of India
Active Tenders

of

National Highways Authority Of India
188 of National Highways Authority Of India found.
View complete tender details and tender notices (NIT) for FREE. Get tender corrigendum updates. Download tender documents.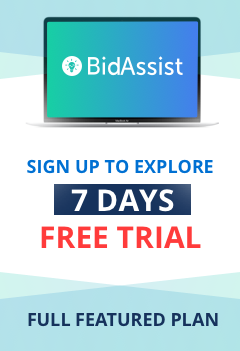 7 DAY
National Highways Authority of India was built up by an act of the Parliament, NHAI Act, 1988 "An Act to accommodate the constitution of an Authority for the development, upkeep and management of national highways and for the issue associated in addition to that or accidental to it". It has been depended with National Highways Development Project, which along with other minor tasks, has vested in it 50329 km of National Highways for development, upkeep and management. Our goal is to guarantee that all contract grants and procurements fit in with the best business rehearses as to straightforwardness of process, selection of offer criteria to ensure robust challenge in grant of contracts, execution of tasks fit in with best quality requirements and the highway framework is kept up to guarantee best client comfort and convenience. National Highways are the arterial streets of the nation for inter-state development of travellers and explorers. They cross the length and width of the country connecting the National and State capitals, essential ports and rail intersections and connection up with outskirt streets and remote highways. The total length of NH (counting roads) in the nation at present is 1,32,499 km. While Highways/Expressways constitute just about 1.7% of the distance, everything being equal, they convey about 40% of the street traffic. NHAI is ordered to actualize National Highways Development Project (NHDP) by e tenders nhai which is India's most significant ever Highways Project in a staged manner. The National Highways have an absolute length of 1,32,499 (approx) km to fill in as the arterial system of the nation. Albeit National Highways constitute just around 2 per cent of the street organize, it conveys 40 per cent of the total street traffic. The fast expansion of traveller and cargo traffic makes it necessary to improve the road arrange in the nation. As needs are, the Government of India propelled significant activities like nhai e-tender to redesign and reinforce National Highways through different phases of the National Highways Development Project (NHDP). To address the country's issue for the arrangement and support of National Highways system to worldwide models and to live up to client's desires in the most time-bound and financially savvy manner, inside the vital approach structure set by the Government of India and along these lines advance economic prosperity and personal satisfaction of the people. Nhai tenders are released to create, keep up and oversee National Highways vested in it by the Government. Nhai tenders are also issued to gather revenue on National Highways to control the employing of vehicles on National Highways for its appropriate management. NHAI create and give consultancy and development benefits in India and abroad and continue to look into exercises in connection to the development, upkeep and management of highways or some other offices. NHAI also prompt the Central Government on issues identifying with roads. To help on such terms and conditions as might be mutually settled upon, any State Government in the definition and execution of plans for highway development. If you want more insights on e-tender nhai or want to apply for it? Log on to BidAssist, and we provide you with the most curated nhai e-tender details right on your fingertips.