Reset All
Metal Scrap Trade Corporation Limited
Active Tenders
of

Metal Scrap Trade Corporation Limited
Active Tenders

of

Metal Scrap Trade Corporation Limited
854 of Metal Scrap Trade Corporation Limited found.
View complete tender details and tender notices (NIT) for FREE. Get tender corrigendum updates. Download tender documents.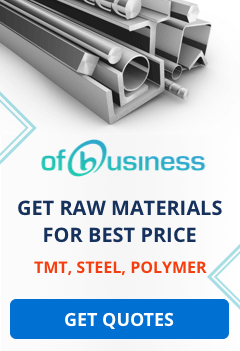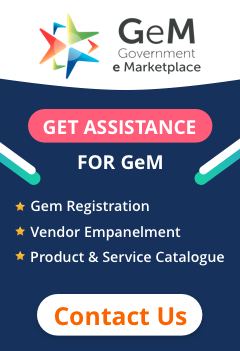 MSTC Limited, which is now famous as Metal Scrap Trade Corporation Limited, was established on 9th September 1964. The company was formed following the guidelines of the Company Act, 1956. It is an Indian state-owned e-commerce company that has its headquarter in Kolkata, West-Bengal. The enterprise very soon became a subsidiary company of Steel Authority of India Limited (SAIL) in 1974. This became a Government of India owned enterprise that has been initiated by Category-I, public sector. The MSTC renders its valuable services to numerous e-commerce sectors, e-auction, e-sales, and even retail software. According to the last update provided by MSTC as of May 2017, 377 employees were working under them. The company has two most crucial operational aspects- Marketing Division and the Selling Agency Division. The Marketing division is responsible for managing the import and export of the Carbon Steel melting scrap, ferrous, and non-ferrous items. According to a report published, the company imported Rupees 3400 crore in the year 2003-2004 and Rupees 5000 crore in 2004-2005. On the other hand, the selling department deals with the disposal of various scrap items along with ferrous and non-ferrous materials and a lot of different things to Public sector undertakings and Departments. MSTC explicated its presence on an online portal for selling state-owned entities through a bidding scheme on behalf of the Government. Apart from having its headquarter in Kolkata, it also has four regional offices in Delhi, Mumbai, Chennai, and Kolkata. The enterprise also has its branch offices in Lucknow, Chandigarh, Vizag, Raipur, Hyderabad and many other cities. Some of the latest MSTC actions include successfully handling e-auction of the confined Red Sanders on behalf of the Government of Andhra Pradesh. Tenderers from foreign countries also took part in this initiative on an international basis. MSTC has been successful in creating a healthy ecosystem between the aggregators, logistics providers, warehousing companies, e-commerce companies under a single roof. For the first time, the Corporation has been successful in highlighting Madhya Pradesh's diamond mineral block that is in Panna district. Another latest MSTC tender was conducted for the allocation of Coal Linkages, where letters of assurance sent to the non-regulated sectors like sponge iron, captive power plants, etc. To manage all the MSTC limited tenders, the company has designed a multifaceted e-bidding platform that aids in the implementation of a scheme that is popular as Regional Connectivity Scheme- Ude Desh ka Aam Nagrik (UDAN). To get access to more such related public and government MSTC tenders, you must sign in to BidAssist. This will help you to register for these tenders and keep your documents organized. The mind-blowing amazing annual plans can let you get access to unlimited data.