Active Tenders
of

Central Coalfields Limited
Active Tenders

of

Central Coalfields Limited
80 of Central Coalfields Limited found.
View complete tender details and tender notices (NIT) for FREE. Get tender corrigendum updates. Download tender documents.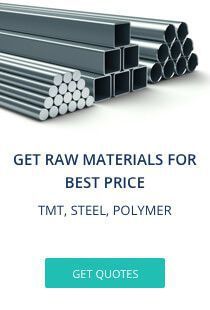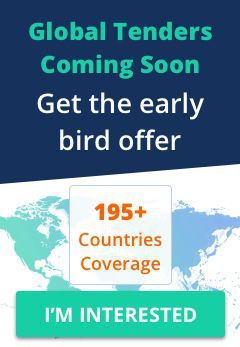 Central Coalfields Limited is a coal generation organization which has reached its most elevated ever figure of 47.08 million tons, with total assets adding up to Rs.2644 crore against a settled up capital of Rs.940 crore. Shaped on first November 1975, CCL (some time ago National Coal Development Corporation Ltd) was one of the five backups of Coal India Ltd. which was the primary holding organization for coal in the country (CIL now has 8 auxiliaries). CCL had a happy past. As NCDC, it heralded the start of the nationalization of coal mines in the country. National Coal Development Corporation Ltd, (NCDC) was set up in October 1956 as a Government-possessed Company in the compatibility of the Industrial Policy Resolutions of 1948 and 1956 of the Government of India. It began with a score of 11 old state collieries (claimed by the Railways) having an all-out annual generation of 2.9 million tons of coal. Until the development of NCDC, coal mining in India was generally bound to the West Bengal up to Bihar (presently in Jharkhand), other than a couple of different territories in Bihar (presently in Jharkhand) and a piece of Madhya Pradesh (presently Chhattisgarh likewise) and Orissa. From its earliest reference point, NCDC tended to itself to the assignment of expanding coal creation and growing new coal assets in the distant regions, other than presenting current and logical systems of coal mining. In the Second Five Year Plan, NCDC was called upon to expand its creation from new collieries, to be opened mainly in zones from the effects created generation increased to 8.05 million tons before the finish of the Second Plan. During the Third Five Year Plan (1961-1966), however, the Corporation had developed a much bigger creation limit, it couldn't be used because of a drowsy local coal showcase. Creation had, in this manner, to be pegged down and the development of a few collieries embraced from the early piece of the Plan period must be suspended. At this point, the commitment of NCDC to the country's coal creation (67.72 million tons) increased to around 9.6 million tons. With the gradual ascent in the interest of coal because of appointing new force plants and development of other coal-based ventures during Fourth Five Year Plan (1969-1974), NCDC's creation increased to 15.55 million tons by the terminal year of Fourth Five Year Plan, i.e., 1973-74. CCL tenders are issued for Servicing and maintenance of employee quarters. CCL Tenders are also issued for the projects of digging wells in the rural area. Central Coal Field Limited Tenders are also issued for the work of Installation of the pumps at the workplace. To know more about the Central Coal Field Limited Tenders log on to BidAssist and get all the precise notification for the Procurement of Central Coal Field. Subscribe to the premium plans and get the benefits and guidance of registering for tender with correct documents and stay updated whenever a new tender strikes in the system.