Reset All
Bihar Medical Services And Infrastructure Corporation Limited

Active Tenders
of

Bihar Medical Services And Infrastructure Corporation Limited
Active Tenders

of

Bihar Medical Services And Infrastructure Corporation Limited
14 of Bihar Medical Services And Infrastructure Corporation Limited found.
View complete tender details and tender notices (NIT) for FREE. Get tender corrigendum updates. Download tender documents.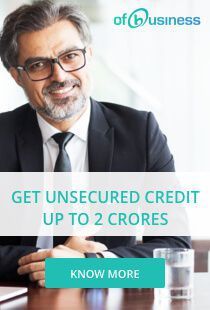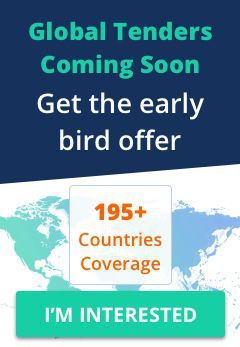 Bihar Medical Services & Infrastructure Corporation Limited (BMSICL) has been started on 26th July 2010 under Indian Company Act 1956 of Health Department, Government of Bihar. BMSICL has been built up by the Govt of Bihar to speed up the production of and to streamline of existing infrastructure and services in the human services segment. The Corporation is the sole acquirement and appropriation organization of medications and equipment for all foundations under the Health Department, Govt. of Bihar. The Corporation is additionally liable for undertaking the development of human services facilities and related infrastructure/structures in the State. The company is likewise working in territories of human services the board, open private partnership for social insurance administration conveyance and related zones. To Procure and guarantee arrangement of value drugs, equipment, services and works in the right amount in a convenient way and at the ideal rate in this manner ensuring the advancement of an effective medicinal services system in Bihar. Improve the presentation of the human services system through systematic enhancements in the quality, viability and inclusion of wellbeing services through appropriate infrastructure. Our vision fills in as the structure for our social services and aides every part of it by portraying what we have to achieve to keep accomplishing economic, quality development in the obtainment and supply of medications, equipment and infrastructure at different degrees of social insurance in Bihar. Guarantee the scope of Quality and Affordable social insurance services transparently and fairly to every single person of the territory of Bihar. Access to quality social insurance must be non – discriminatory for which innovation and economies of scale must be effectively utilized to make restorative consideration open and affordable to the majority of the State. This idea is cherished in the DNA of BMSICL and is the premise of its crucial presence. The Roadmap of BMSICL begins with this essential epitomizes the very reason for which BMSICL has been shaped and fills in as the standard against which we gauge our activities and decisions. BidAssist helps you to get all the tender related information for the BMSICL and also assist you in matching the best tender for your business needs. We have shortlisted some of the many appearing tenders, and they are as follows: Supply of Basic Medications: BMSICL Tenders are issued for the supply of the basic medications like first aid box, fever and cold medicines, anaesthesia, salines, glucose, antiseptics, etc. Supply of Equipment: Tenders are released for supplying Blood pressure monitor, sugar monitor, weighing machine etc.Supply of Workforce: BMSICL Tenders are sent to acquire workforce for the miscellaneous work of the medical services like management of patients, cleanliness and sanitation, hospital maintenance etc. Maintenance Requirement: Tenders are issued for maintenance of medical centres including labs, clinics, research centres, hospitals and govt medical offices. This is the most frequent tenders which are issued by BMSICL as the maintenance is the constant and recurring work. To know more about the BMSICL tenders, log on to BidAssist and get all the future notifications by subscribing to our premium services, we help you from scratch and be with you till you get succeed.