Reset All
Bharat Petroleum Corporation Limited
Active Tenders
of

Bharat Petroleum Corporation Limited
Active Tenders

of

Bharat Petroleum Corporation Limited
26 of Bharat Petroleum Corporation Limited found.
View complete tender details and tender notices (NIT) for FREE. Get tender corrigendum updates. Download tender documents.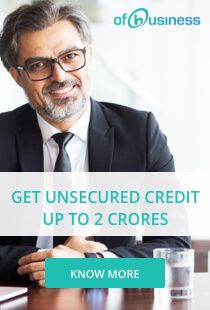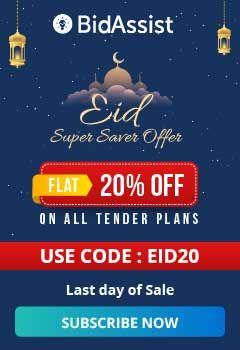 The Bharat Petroleum Corporation Limited is India's best performing Maharatna Public Sector Undertaking, whose journey started from being an Oil and Gas Company in India. It is an Indian Government controlled oil and gas company that has its headquarter in Mumbai, Maharashtra. This corporation is responsible for operating two large refineries of the country that are located in Kochi and Mumbai. BPCL is no doubt the 2nd largest oil company in India and ranked 672 in the Forbes 2018 list. BPCL ensures both personal and professional growth equally. They are such companies that continuously keep learning, improving, and keep growing. According to a survey held, it has been seen that BPCL is the first choice of customers that is given for our constant pursuit of customer service quality excellence. The BPCL's other business scopes include Fuels and services, Bharatgas, lubricants, piloting services, refineries, gas, Bharat PetroResources Limited (BPRL), International Trade, BPCL group, etc. The glorious history of BPCL all began around the 1860s when the world witnessed vast industrial development that finally led to an increase in petroleum refineries, and Burma Oil Company started its innings. Even though in Scotland in 1886, the Burma Oil Company became an essential player in the South Asian market that grew out of an enterprise named Rangoon Oil Company that was targeted to refine crude oil produced from first hand-dug wells in Upper Burma. Now, by the year 1886, the search for oil and gas already started in India, and then Mr. Goodenough of McKillop Stewart Company successfully drilled a well near Jaipur and upper Assam. However, it is from 1889, when the Assam Railway and Trading Company started the oil production in India. While discoveries were still being made, several industries began to expand, and John D Rockefeller kept acquiring control over numerous refineries and pipelines. In 1928, the Asiatic Petroleum in India joined hands with the Burmah Oil Company as a competent generator, refiner, and distributor of petroleum products, in Indian and Burmese markets. The Burmah shell began its operation and kept reaching out to people in remote villages to ensure every home is supplied with kerosene. Later on, in the year 1951, the Burmah shell agreed upon a treaty with the Government of India that they will help to construct, which was declared open in 1955 by the vice president of India. BPCL's vision is to become the most admired global energy company by leveraging talent and technology. To accomplish the company's aim, BPCL Tenders are released. If you want to have a look at these tenders, check out the BPCL e-tender section from their website. But managing numerous bids might become difficult from their website. In that case, the BidAssist app can let you discover the latest details related to the tender at free of cost. With this app, you can not only get notification and alerts, but you can also search easily from an extensive database of active tenders by using any keyword. So download the app today and keep winning bids.