Active Tenders
of

Bharat Earth Movers Limited
Active Tenders

of

Bharat Earth Movers Limited
1 of Bharat Earth Movers Limited found.
View complete tender details and tender notices (NIT) for FREE. Get tender corrigendum updates. Download tender documents.
Bengaluru, Karnataka
158
Views
Open Ended Expression Of Interest (eoi) From Reputed Manufacturing Firms To Take Up Manufacture And Supply Of Various Items Under Various Categories As Per Annexure-1 Of Eoi Enquiry
Didn't find tender you are looking for?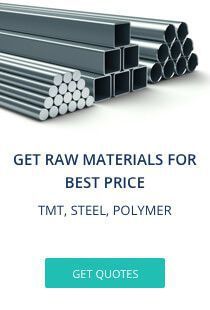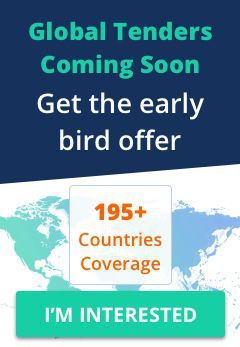 The Bharat Earth Movers Limited is also abbreviated as BEML that was first founded in 1964 as one of the Public Sector Undertaking for manufacturing Railway coaches and spare parts and equipment used for mining. The company is currently 54 percent owned by the Government of India, and other sectors and employees hold the remaining 46 percent. The BEML Limited is a Miniratna Category 1 and is dedicated to serving India's core sectors like Defence, Rail, Power, Mining, and even Infrastructure. The company initially started with an economic turnover of Rupees 5 crore in the year 1965, which has currently reached a turnover that is more than Rupees 3500 crore. This company now operates under three major Business verticals like Mining and Construction, Defence, Rail, and metro. The three verticals are served by nine manufacturing units that are located in places like Bangalore, Kolar Gold Fields, Mysore, Palakkad, and other subsidiary industries. A Director heads each of these companies under the guidance of the Chairman and the Managing Director. Some of the BEML's product includes snow cutters, mine plows, motor graders, bulldozers, utility vehicles, loaders and a lot more. Each of these products is sold in its extensive Marketing Network that is widespread in more than 67 countries and allows buyers to get easy access to its array of products. This company also has an R&D infrastructure in line with a consistent policy of the company to accomplish the technological demands through in-house R&D and technical tie-ups with global professionals. The company aims to promote competitiveness through collaboration, strategic collaborations, and joint ventures to maintain its market share. The company also embraces state-of-the-art technologies and brings in new products through Transfer of Technology and in house R&D. BEML offers technology at an extremely cost-effective range for their customer satisfaction. They continue to diversify and grow to bring new products in markets. BEML strives to become one of the leading diversified companies by supplying quality products and services to all the sectors. Owing to this, BEML also releases tenders so that help is achieved when required. The BEML tenders Limited are published in their web portal with all the necessary information. But sometimes it becomes difficult to manage many tenders at the same time. In that case, BidAssist is one of the most useful apps that can help you register, submitting the required documents, and also notifies you with the latest tender release, closing date, opening date. Most importantly, you can get access to unlimited tenders throughout the world from more than 7000 authorities and increase your chances of winning. All you have to do is download the BidAssist app, log in to it, and select the best plan to enjoy unlimited browsing.