Active Tenders
of

Bhabha Atomic Research Centre
Active Tenders

of

Bhabha Atomic Research Centre
65 of Bhabha Atomic Research Centre found.
View complete tender details and tender notices (NIT) for FREE. Get tender corrigendum updates. Download tender documents.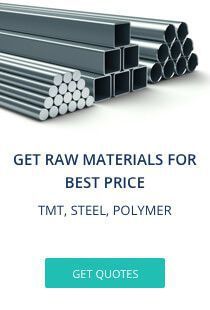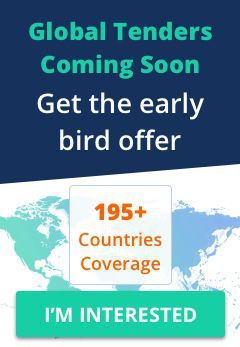 Bhabha Atomic and Research Center is the brainchild of Dr. Homi Jehangir Bhabha. BARC was established to carry out the study of nuclear science research. He had a mission to make nuclear energy a prime source for the nation to provide power and resources. Dr. Bhabha has also started the Atomic Energy Establishment at Trombay in January 1954 for a versatile research program that was of great importance for the ambitious nuclear program of the nation. Homi Bhabha passed away in 1966, and then AEET got its new name as Bhabha Atomic Research Centre. Dr. Bhabha pioneered the BARC Training School to manage the manpower needs of the upscaling atomic energy research and development program. Homi Bhabha explains that "When Nuclear Energy has been successfully applied for power production in, say Twenty years from now, India will not have to look abroad for its experts but will find them ready at hand."Dr. Bhabha has a deep emphasis that nuclear energy is the reliant power to support the growth of the nation in a scientific way. Bhabha Atomic Research Center (BARC) has the responsibility to do the research in nuclear sciences, BARC likewise has its social commitment spaces of experimentation. Water is one of them. The fleeting ascent in technology development and skill move in desalination and water decontamination mirrors the association's commitment to the emphasis on forefront research for the one of a kind assorted prerequisites of our nation, including the provincial versatility of the technology. BARC has created and exhibited a few kinds of warm and layer-based desalination and water sanitization developments. We have skill beginning from development of water filtration products/advancements to construction of saline/seawater desalination plants from little size [Litres every Day (LPD) go for domestic use] to huge volume [a Million Liters every Day (MLD) go for mechanical/metropolitan use], having product water quality going from consumable to top of the line/ultra-unadulterated use. BARC is the mother of the R&D institutions, for example, IGCAR, RRCAT, and VECC. Which complete spearheading research on nuclear and quickening agent advancements and modern establishments. For instance, NPCIL, NFC, ECIL, etc. They are initiating nuclear power production, materials technology, gadgets, and instrumentation. BARC tenders are released for some of the important works of scientific development. These works likewise have an impact on the future developments and management of nuclear power. We have listed some of the BARC online tenders that may help your business to collaborate with the BARC. BARC e-tenders are released for the Fabrication of High Fidelity Signal conditioning panel and PCB boards. These tenders are released to set up the signal panel and PCB boards in the area where the amount of reaction work is to be done.BARC e-tenders are also issued for the Internal Electrification of Office area, and these tenders are released more frequently as the BARC is expanding its reach towards different geographical regions of the nation. To know more about the BARC and BARC online tenders, head on to BidAssist. We help you to make better documentation and set your paperwork to make a successful bid for your BARC tenders. Log on to BidAssist to know more details about tenders.