Active Tenders
of

Bank Of Maharashtra
Active Tenders

of

Bank Of Maharashtra
1235 of Bank Of Maharashtra found. View complete tender details and tender notices (NIT) for FREE. Get tender corrigendum updates. Download tender documents. Sorry, no results found!
Please check the spelling or try searching for something else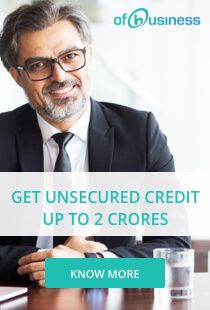 Bank of Maharashtra is a large developing government undertaking bank in India, which approximately holds around 87.74% of the total shares. The bank currently consists of 1897 branches around the world and has more than fifteen million customers across the country, as reported in April 2016. It has been estimated that the Bank of Maharashtra right now has the largest network of branches among the other Government banks in Maharashtra. This bank was established by the joint initiative of Mr. V G Kale and D K Sathe in Pune. In the year, September 1935, the bank was registered and approved with a total capital of US$1 million. The bank endeavors to render stable financial aid to all the small businesses and serve many industrial organizations to bloom. After the nationalization of the bank in 1969, the bank ignited its rising at a tremendous rate. The bank's mission is to be such an organization that attains the highest level in terms of services. The Bank of Maharashtra strives to become a customer-centric bank and also intensifies the presence of shareholders while moving towards global proximity. Bank of Maharashtra has also represented this concept in its logo, which consists of rising pillars, and a building to symbolize strength and, the three M's which stands for Mobilization of Money, Modernization of methods. The super motivated staff ensures a quick and efficient response to customer expectations and provides innovative services to a different section of the society. To build a pro-active, professional working environment, and to enter the international arena, it is imperative to keep adopting and incorporating the latest changes. Bank of Maharashtra does that by issuing tender notices on the bank's official website. On their website, they mention the topic of the tender, the date of the initiation, and the last time of submitting documents. You may also search for those Bank of Maharashtra tenders and click on that to get full details. But, for some people, it becomes complicated to keep track of all bids released and their last date of submission. Under such circumstances, the best option is India's best app BidAssist. This app can assist by presenting you with a very organized application process so that you do not miss even a single step. You can also get guidance while registering to those Bank of Maharashtra online tenders, by keeping your documents very organized during submission. Additionally, you can also filter bids based on their date of commencement, date of submission, location, department, etc. and get notified before the last year of submission. So, if you find BidAssist truly useful, then you must download the app and log in to get passage to unlimited e-tenders across India. Get it today and trigger your win!