Active Tender Results
of

Public Works Department
Active Tender Results

of

Public Works Department
231857 of Public Works Department found.
View complete tender result details including contract amount for FREE. Get tender bidder details. Download tender AOC documents and bid winners details.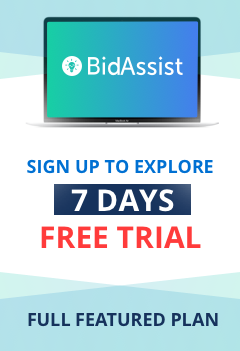 7 DAY
PWD is prominently known as Public Works Department, It has its presence all over Indian, and it also takes an active part in the construction of complex projects even in the severe terrain conditions. It also looks after pre and post-maintenance care of the construction projects. PWD plays a lead role for in the planning, execution, maintenance and standardization of the built environment in India. It also represents the role of a government department in the implementation of policies for sustainable development and transparency in administration with the support of knowledge and experience. PWD take efforts to educate its clients to aspire for green buildings and develop rules and regulation for the same. To create, maintain an inclusive and sustainable built environment with the available resources while maintaining world-class quality. Projects under PWD- PWD primarily carries projects like roads, bridges, buildings, complicated structures like auditoriums, stadiums, bunkers, laboratories, border fencing, border roads (hill roads) etc. Functions of PWD- The Functions carried by PWD are of planning, designing, construction and management of Central Government non-residential infrastructures, other than those for Atomic Energy, Defense Services, Railways, All India Radio, Doordarshan and International and National Airports. Construction and maintenance of residential buildings which are specially created for the government employees. Providing consultancy services in planning, designing and development of civil engineering projects, as and when required by public undertaking and other autonomous bodies. Apart from doing all the construction work, PWD is also carrying out the construction works of Archaeological, Telegraphs and posts. It also helps for the construction of the depot work of the international and national airports. Today PWD is entrusted by the central government to do work on all the civil projects which are funded by centre. Responsibilities of PWD- The PWD departments in all the states have almost the same duties, which includes: Design and Construction of all public works undertaken by Government, Design and Development of Roads, Safety and facilities provided on Roads, Development and restructuring of government buildings, Restructuring of Forts and Museum. The PWD was lead by the PWD Secretary to the Government of India who is a Consultant Engineer and advisor to Deputy Secretaries were responsible for each branch.PWD was divided into three branches namely Civil Branch - PWD (Roads, Building & Irrigation), this department looked after the road construction, infrastructure construction and the irrigation projects like building canals and dams etc. Railway Branch- Railway branch earlier had started the work of laying railway tracks during the British era, and now the department has converted into the ministry of railways. Military Works Branch This department got separated from the PWD department and formed an independent department as military works. PWD Tenders are issued for the work of supply materials to governmental projects like construction of bridges, dams, roads, highways and the residential and non-residential work. If you need any further assistance regarding the registration and documentation process, log on to bid assist and subscribe to our services which are tailored according to your needs and requirements. Bid Assist is the only firm that helps you to select the best tenders for your working profession.They help you to register your e-tender PWD and also provide you with the best PWD tender list. This PWD tender list has the best states which can increase your chances to provide proper bids and quotations to your e-tender PWD.