Reset All
Paschimanchal Vidyut Vitran Nigam Limited
Active Tender Results
of

Paschimanchal Vidyut Vitran Nigam Limited
Active Tender Results

of

Paschimanchal Vidyut Vitran Nigam Limited
2257 of Paschimanchal Vidyut Vitran Nigam Limited found.
View complete tender result details including contract amount for FREE. Get tender bidder details. Download tender AOC documents and bid winners details.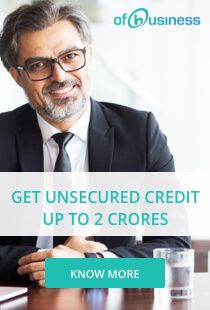 PVVNL or the Pashchimanchal Vidyut Vitran Nigam Limited is a department that primarily falls under the authority of the Government of India. This department has the primary aim of providing reliable and better quality power to all its customers and users. The department also aims to improve its consumer services, reduce the number of losses, and improve its overall efficiency. According to the official sources, the Pashcimanchal Vidyut Vitran Nigam Limited was officially inaugurated in July 2003. This organization was set up as a subsidiary company of UPPCL or the Uttar Pradesh Power Corporation Limited. This organization covers the areas of district Meerut, Gutambudh Nagar, Ghaziabad, Baghpat, Rampur, Muzaffarnagar, Bulandshahar, Bijnor, Saharanpur, J. P. Nagar, and Moradabad in its jurisdiction. There are also three primary distribution zones that this organization is divided into including Meerut, Moradabad, and Saharanpur. All these distribution zones are headed by different officers of the rank of Chief Engineer. Within this organization, there are 21 distribution circles and 65 divisions in different zones. There are also 21 test divisions within the Pashchimanchal Vidyut Vitran Nigam Limited. There are also specific circles for every single work, store, and civil construction work. All this falls under the direct control of the Discom Head Quarter. According to the recent official reports, the Discom comprises over 35 lakhs of consumers and all this contributed to the annual demand of 9300 crore INR. To fulfill these demands, the Pashchimanchal Vidyut Vitran Nigam Limited has 564 secondary sub-stations that have an installed capacity of 6569 MVA. There are also a total number of 135202 distributions transformers and all these transformers have a capacity of around 7600 MVA. All this information indicates that the Pashchimanchal Vidyut Vitran Nigam Limited often requires a lot of help to meet the demand and requirements of its consumers. This department is able to achieve that by rolling out tenders throughout the year. This is why it is a good idea to keep an eye out for every single PVNNL tender that might be rolled out by this organization at any point throughout the year. When it comes to the distribution system then, the Pashchimanchal Vidyut Vitran Nigam Limited is trying very hard to be the best at it. There are various tools and techniques that it is using consistently. For example, some of the tools that are used by this organization in achieving excellent commercial results include the implementation of the OTS scheme, employing a massive disconnection drive against all the default customers, issuing notices under 3 and 5 to present customers, and distributing the required bills with the help of the local post offices. If you think that you can help the Pashchimanchal Vidyut Vitran Nigam Limited in achieving all its major goals and aims then it is a good idea to apply for its tenders. However, this is not a simple task and there can be some complications that one can come across during this process. Hence, it is suggested that you should seek the help of the experts at Bid Assist. We at Bid Assist are experts in everything related to tenders. And we are always ready to help you out. To avail of our personalized services and help, all you have to do is to subscribe to one of our premium packs!