Active Tenders
of

Indian Railway Catering And Tourism Corporation Limited
in

Karnataka
Active Tenders

of

Indian Railway Catering And Tourism Corporation Limited

in

Karnataka
0 of Indian Railway Catering And Tourism Corporation Limited in Karnataka found.
View complete tender details and tender notices (NIT) for FREE. Get tender corrigendum updates. Download tender documents. Sorry, no results found!
Please check the spelling or try searching for something else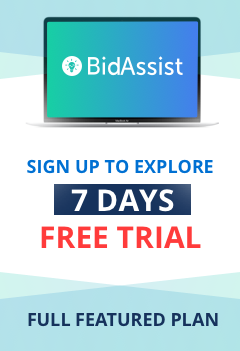 7 DAY
Karnataka is the most valuable state in India, with the IT hub Bangalore as its capital. Since the state is rapidly expanding its hands in the field of various sectors, it needs multiple raw material supply and a large amount of workforce for running a smooth administration.We have shortlisted four of the most frequent organisations that issue the Karnataka tenders under the guidance of Karnataka state government.Here is the list is given below of the best eproc Karnataka government organisations:Labour Department Karnataka,Karnataka Housing Board Department,Department of Urban Development Karnataka,Department of Fisheries Karnataka.Labour Department Karnataka-This is one of the oldest Departments of Government and is carrying out the responsibility of labour welfare and maintenance of smooth industrial relations.The primary role of the Department is to protect and promote the rights and interests of the labour class while enabling the growth of industries and ultimately to serve as a solid foundation for the overall development of the human capital and to change model frameworks in respect of Labour Legislations, Policies, Action Plans, Programmes and Schemes by considering all the political organisations. E-procurement Karnataka tenders are issued on the basis of recruiting contract basis workforce, constructing labour camps, building labour departments, providing food and shelter, the supply of basic medication on worksite etc.,To know more details about the e tenders Karnataka, Log on to Bid Assist Now.Karnataka Housing Board Department-Karnataka Housing Board is the successor of Mysore Housing Board which was established in 1956.The primary objective of KHB is 'to make schemes and to carry out works which are necessary to satisfy the need for house accommodation.With this principle, KHB strives to provide Housing to the people of Karnataka at an affordable price, and therefore, it is considered as the most important agency for housing in Karnataka.Karnataka housing board strives to improve the quality of life by establishing self-made communities with State – of – the art amenities and infrastructures that will flow in harmony with the environment.The main function of this department is to provide acceptable, equitable, eco-friendly, and affordable housing which should continuously improve the quality of living. KHB always strive to work for customer satisfaction and to provide efficient urban infrastructure services. This department functions in a manner that is transparent, customer-friendly, consultative and participative.Eproc Karnataka tenders are issued for the construction of affordable houses and supplying all the raw materials like sand, cement, bricks, steel, tools and machinery etc. To know more about the eproc Karnataka tenders, Log on to Bid Assist Now.Department of Urban Development Karnataka-This department is entitled to Plan, implement, control, monitor and facilitate urban development for constructing major infrastructure facilities, development of residential layouts, construction of residential houses for underprivileged citizens, rejuvenation and renovation of lakes in Bangalore City under the guidance of Bangalore Development Authority.Tenders are issued to supply workforce, design layouts, develop cluster plan, bring affordable quotations and provide raw materials.To know what are the insights of the e-tenders Karnataka issued by the eproc Karnataka government, log on to Bid Assist Now.Department of Fisheries Karnataka-Karnataka State has a magnificent 320 Km long coastline along with 5.65 lakh hectares of various inland water resources. The state has an excellent opportunity for the development of fisheries. The brackish water of 8000 hectares area covering also provides excellent scope for fish/shrimp culture. Tenders are issued to facilitate the fishermen with their community projects, building schools and community infrastructures for them, providing them with health care by supplying necessary medication at health centres and protecting their housing and zonal business areas.To know more about the E-Tenders Karnataka about the fisheries department, log on to Bid Assist Now.
Indian Railway Catering and Tourism Corporation or the IRCTC came into existence in 1999 as an extended arm of the Indian Railways with the purpose of upgrading and managing the catering services at stations & trains. They also promote domestic and international tourism through the introduction of budget hotels, tour packages, and a global reservation system. At present, IRCTC has 11 operational plants at Danapur, Palur, Nangloi, Amethi, Ambernath, Hapur, Bhopal, Ahmedabad, Bilaspur, Parassala and Nagpur. It can be easily recognized for its exceptional hospitality and catering service in India. It provides services over trains, railway stations, and station premises. The IRCTC services are compartmentalized into four general areas- Mobile Catering business, Static Catering business, E-Catering business, and other minor parts like Executive lounges, Retiring rooms, and Budget Hotels. IRCTC's e-ticketing assistance usually become more potent over the years of its existence. According to stats, about 70% of reserved tickets are booked via the e-ticketing service of IRCTC, which offers round the clock service, except for 35 minutes. This company has also been dispensing air e-ticketing system since 2010. Considering the vast expanse of the country, the railways have been the kaleidoscope of tourists in the country. IRCTC catalyzes the overall promotion of rail tourism across the country for both domestic as well as international visitors. It operates an online portal for the benefit of the public at large, offering a wide range of offers and packages on various rail-related services. IRCTC has introduced several tourism based trains, among which is also the arguably most luxurious train- Maharaja's train. At the thrifty convenience fee of Rs. 59, this the only online portal that offers travel insurance worth up to Rs 50,00,000 at zero cost flight tickets booked through the website. This company came up with Rail Neer, a packaged drinking water brand that provides purified, processed, and bottled drinking water. The plants are fully automatic state-of-the-art plants that do not involve manual handling of water at any level with a fully automated production procedure. For the betterment of passenger amenities, the IRCTC tenders are issued to ensure the best service to maximum possible visitors and passengers. If you are interested in having a look at the IRCTC current tenders, then you must visit the IRCTC corporate portal. But this will not be able to keep track of each bid and its releases. To do so, you can download the BidAssist app and get live updates on each release. Registering for any web-portal will become a lot easier, and you can even submit your documents in a very organized manner. So download the app and log in to it to browse through the fresh releases, and to enjoy unlimited benefits, select the best tariff. Increase your chances of winning bid only with BidAssist.