Active Tenders
of

Indian Railway Catering And Tourism Corporation Limited
in

Himachal Pradesh
Active Tenders

of

Indian Railway Catering And Tourism Corporation Limited

in

Himachal Pradesh
0 of Indian Railway Catering And Tourism Corporation Limited in Himachal Pradesh found.
View complete tender details and tender notices (NIT) for FREE. Get tender corrigendum updates. Download tender documents. Sorry, no results found!
Please check the spelling or try searching for something else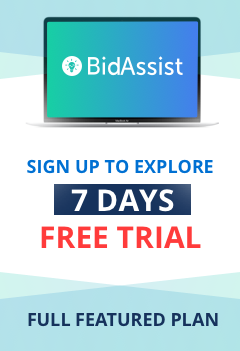 7 DAY
Himachal Pradesh is the state of natural delights, lush green forests, pristine valleys, enchanting mountains and breath-taking rivers. The state of Himachal Pradesh is one of the least corrupted states and has its most of the revenue from tourism.To maintain flora and fauna of Himachal Pradesh, The government of HP works tirelessly. It also caters the private organisations to form a joint venture partnership to work together for the betterment of Himachal Pradesh.The tenders in Himachal Pradesh are known as HP Tenders or Himachal Pradesh Tenders. There are total 33 organisations in Himachal Pradesh which releases HP e-tenders under the orders of State Government.Bid Assist have brought you four unique organisations that have a high frequency of floating tenders from time to time.The list of these organisation is given below.PWD,Municipal Corporation Shimla,Directorate of Urban Development,HP Irrigation and Public Health.PWD-PWD stands for Public Works Department, and this department handles the infrastructure development of the government offices, block departments and multi storeys. They also look after the road constructions and build circles, junctions, t points and other short and long roads connecting the national highways.Tenders are issued for supplying the raw materials like steel, tar, coal, cement, water tankers, sand etc. Tenders are also released for renting construction equipment and employing a workforce on a contract basis.The government of Himachal Pradesh has released more than 175 HP tenders under this organisation.Municipal Corporation of Shimla-Shimla Municipal Corporation is one of the oldest municipal corporations in the country. It is established since the British era.Shimla Municipal Corporation looks after the daily affairs of governance in the metropolitan region, preparing useful notices for citizens, construction and maintenance works, public health, hygiene and sanitation works.Tenders are issued to carry out the local works like lighting the street lights, watering the parks, cleaning the drainage, removal of old and dangerous buildings, supplying the workforce for community events and contract-based works.Till now up to 30 HP Tenders are issued under the government of Himachal Pradesh.Directorate of Urban Development-The urban development directorate of the Himachal Pradesh government looks after the metropolitan management done by the municipal corporation. Tenders are released to work on the link roads, significant transportation projects, construction of new government infrastructures and inviting new ideas and plans for the development of the towns and cities.Till now, more than 80 hp e-tenders are issued under the Himachal Pradesh government for this project.HP Irrigation and Public Health-Himachal Pradesh is contributing more than 20% of hydropower to the nation, and Irrigation is one of the prime aspects of this government.Himachal Pradesh has many pristine rivers which give enormous scope for developing Irrigation.HP e-tenders are floated for this department to carry out the construction and maintenance work of canals, water lines, renting of farming vehicles, purchasing hydro jets and hydro motors, employing a workforce for flood control measures and reclamation work. More than 75 hp tenders are issued under the government of Himachal Pradesh.
Indian Railway Catering and Tourism Corporation or the IRCTC came into existence in 1999 as an extended arm of the Indian Railways with the purpose of upgrading and managing the catering services at stations & trains. They also promote domestic and international tourism through the introduction of budget hotels, tour packages, and a global reservation system. At present, IRCTC has 11 operational plants at Danapur, Palur, Nangloi, Amethi, Ambernath, Hapur, Bhopal, Ahmedabad, Bilaspur, Parassala and Nagpur. It can be easily recognized for its exceptional hospitality and catering service in India. It provides services over trains, railway stations, and station premises. The IRCTC services are compartmentalized into four general areas- Mobile Catering business, Static Catering business, E-Catering business, and other minor parts like Executive lounges, Retiring rooms, and Budget Hotels. IRCTC's e-ticketing assistance usually become more potent over the years of its existence. According to stats, about 70% of reserved tickets are booked via the e-ticketing service of IRCTC, which offers round the clock service, except for 35 minutes. This company has also been dispensing air e-ticketing system since 2010. Considering the vast expanse of the country, the railways have been the kaleidoscope of tourists in the country. IRCTC catalyzes the overall promotion of rail tourism across the country for both domestic as well as international visitors. It operates an online portal for the benefit of the public at large, offering a wide range of offers and packages on various rail-related services. IRCTC has introduced several tourism based trains, among which is also the arguably most luxurious train- Maharaja's train. At the thrifty convenience fee of Rs. 59, this the only online portal that offers travel insurance worth up to Rs 50,00,000 at zero cost flight tickets booked through the website. This company came up with Rail Neer, a packaged drinking water brand that provides purified, processed, and bottled drinking water. The plants are fully automatic state-of-the-art plants that do not involve manual handling of water at any level with a fully automated production procedure. For the betterment of passenger amenities, the IRCTC tenders are issued to ensure the best service to maximum possible visitors and passengers. If you are interested in having a look at the IRCTC current tenders, then you must visit the IRCTC corporate portal. But this will not be able to keep track of each bid and its releases. To do so, you can download the BidAssist app and get live updates on each release. Registering for any web-portal will become a lot easier, and you can even submit your documents in a very organized manner. So download the app and log in to it to browse through the fresh releases, and to enjoy unlimited benefits, select the best tariff. Increase your chances of winning bid only with BidAssist.