Active Global Tenders
of

Nhs England & Nhs Improvement
Active Global Tenders

of

Nhs England & Nhs Improvement
3 of Nhs England & Nhs Improvement found.
View complete global tender details and tender notices (NIT) for FREE. Get tender corrigendum updates. Download tender documents.
United Kingdom
Provide Integrated Care Systems (icss) With Support In The Area Of System-based Leadership, Relationship Building And Problem Solving, With The Aim Of Bringing The Local Systems Together To Further Integrate Health And Care Services For The Benefit Of Local Communities. The Supplier Will Develop Packages Of Bespoke Support For Local Systems. The Peer Support Offer Will Seek To Develop Systems By Helping Them To Identify And Agree Priorities And Work Together And Build Relationships That Will Support The Successful Integration And Associated Improvement To Access, Quality, Safety And The Financial Sustainability Of Local Systems. Description Of Deliverables Delivery Of Peer Support Offers To Enable Health And Care Leaders To Agree And Implement Their Ambitions In The Context Of The New System Wide Statutory Partnerships, New Relationships Between Commissioners And Providers And An Intensified Focus On Provider Collaboration. Priority Setting Will Take Place With Nhsei Nationally And Regionally, Scoping Meetings With Programme Management Staff Prior To Support Delivery Through: • Peer Challenge (including A Mix Of One-to-one Interviews And Focus Groups) • Bespoke Workshops For System Or Place-based Leaders Which Will Often Be A Series Of Sessions To Help Partners Come To A Shared Understanding Of The Issues Facing Their Ics Or Place And To Explore Potential Ways Forward • Peer-to-peer Buddying And Critical Friend • Pause And Reflect' Workshops For Systems To Come Together And Collectively Reflect On The Pandemic, What They Should Stop, Change And Continue And How This Might Shape Future Priority Setting. • Evaluation - Embedded Evaluation Of The Impact Of Bespoke Support And Intervention • Monthly Reporting And Fortnightly Status Update Meetings And Associated Marketing And Communications (brochure, Slides, Advertising And Social Media And E-marketing Content), As Well As Support To Share Learning With Wider Systems Through Blogs, Videos And Case Studies
Tender Amount
EUR 520 K
 (USD 601 K)
United Kingdom
Human Gene Mutation Database License Renewal
Tender Amount
GBP 2.2 Million
 (USD 2.9 Million)
United Kingdom
The Requirement Is For A Comprehensive And Searchable Manually Curated Literature-based Database Of Germline Human Genomic Variants And Their Relationship With Human Disease, With Links To Associated Peer Reviewed Scientific Literature References And Variant Classification. The Successful Provider Will Demonstrate Class Leading And Significant Experience In The Area, Peer Reviewed Publications Illustrating Utility In The Diagnostic Setting And That Their Database Is Up To Date And Covers The Breadth Of The Peer-reviewed Scientific Literature. The Database Must Enable Users To: 1. Search Extensively For Rare And Inherited Disease Associated Variants; 2. Search Extensively For Information Relating To Known Variants Associated With A Particular Disease; 3. Search For Gene And Variant Type, And Specific Variants, And Link Out To Peer Reviewed Scientific Literature; 4. Have Ease Of Accessibility And Navigation Of Database Pages; 5. Download The Database As A Flat File With Comprehensive Variant Annotation For Integration Into Local Bioinformatics Pipelines That Permits To Link Out To Original Scientific Data Sources. 1. Suppliers Are Asked To Describe, In Detail, How Their Database Meets Each Of The Requirements Numbered Above. Each Requirement Is Essential, And Must Be Met In Full. Suppliers May Also Choose To Evidence How Your Database Exceeds Any, Or All, Of The Requirements Set Out Above. Pre-market Engagement Nhs England & Improvement Are Currently Undertaking An Options Appraisal And As Part Of This Have Issued A Notice To The Market To Gauge Supplier Interest And Capability In Relation To Continuing The Delivery Of This Service. Current Thinking Is That Nhs England & Improvement Will Enter Into A 36 Month Contract With An Approximate Total Value Of £2,200,000 Exclusive Of Applicable Vat. Due To Budget Pressures Expected To Impact Over The Term, We Expect For Costs Submitted To Demonstrate A Significant Reduction Upon The Forecast, Reflecting The Stability Offered By A Three-year Term. Please Register Your Interest By 12pm 18/10/2021 Interested Suppliers Should Read The Details Attached To The Notice Which Specify Further Details About The Requirement, How To Register An Interest In The Possible Procurement And The Submission Requirements For Registering An Interest.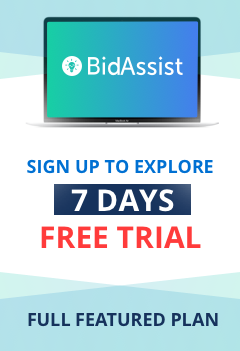 7 DAY