Archived Global Tenders
of

College Of Policing
Archived Global Tenders

of

College Of Policing
United Kingdom
Invitation To Tender For A Vr System To Train First Responders Relating To None Fire Emergencies And To Integrate Into Hydra To Research The Use Of Virtual Reality We Would Like To Equip The Hydra Team Within The Immersive Learning Suite At Ryton With A Virtual Reality System In Order That We Can Test The Integration With And Enhancement Of Our Current Immersive Training Exercises And Provide Training To Security Staff In Relation To The Commonwealth Games 2022 In Birmingham.
Tender Amount
EUR 27 K
 (USD 30.9 K)
United Kingdom
The College Is Conducting Early Market Engagement In The Form Of This Request For Information (rfi) In Order To Explore Potential Solutions That Could Meet Its Requirements As Set Out In This Document. National Barred And Advisory Lists Project Is Looking To Procure A New Case Management System To Better Record, Share And Retain Information Relating To The Barred And Advisory Lists Held By The College. The Barred List Contains Details Of All Officers, Special Constables And Staff Members Who Have Been Dismissed From Policing After Investigations Under The Police (conduct) Regulations 2012 Or Police (performance) Regulations 2012 As Well As The Equivalents For Police Staff. The Police Advisory List Is A List Of All Officers, Special Constables And Staff Members Who Have Resigned Or Retired During An Investigation Or Who Leave Before An Allegation Comes To Light. It Also Includes Designated Volunteers Who Have Had Their Designated Status Withdrawn Because Of Conduct Or Performance Matters. Both The Barred And Advisory Lists Are Used To Inform The Recruitment And Vetting Process For 43 Ho Territorial Forces And Provide Access To The Lists To Other Non-ho Forces And Agencies Via Information Sharing Agreements (isa), To Determine If An Individual Is Suitable To Be Employed. The Aim Is To Have A Central Store For Both Lists Which Can Route Out The Public Facing Content To The College Website And Enable A Secure Means For Vetting Officers To Access Other Content.
United Kingdom
Part Of The College's Work Involves Sponsoring Relevant External Policing Events, Which Often Includes An Exhibition Space Within The Exhibitors Area Of The Event, As A Way To Showcase The Work Of The College, It's Brand And Offering To Policing And Police Stakeholders Attending The Event. To Enable A Corporate And Consistent Approach To College Exhibition Spaces At Relevant External Events, The College Is Looking For A Supplier Who Will Be Responsible For The Storage And Maintenance Of The Corporate College Exhibition Stand And Associated Equipment. The Supplier Will Also Be Responsible For The Transportation Of The Stand/equipment To And From Exhibitions And The Erecting/dismantling Of The Stand. If You Want To Apply Please Contact The College Via Email At: Mailto:cpu.tenders@college.police.uk Please Include Cop78_2021 As A Reference In The Subject.
Tender Amount
EUR 100 K
 (USD 110.9 K)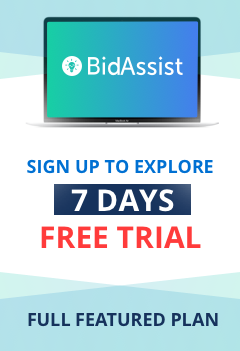 7 DAY