Archived Tenders
of

Singrauli Development Authority
in

Andhra Pradesh
Archived Tenders

of

Singrauli Development Authority

in

Andhra Pradesh Sorry, no results found!
Please check the spelling or try searching for something else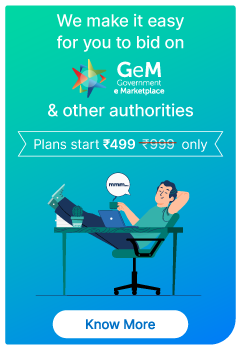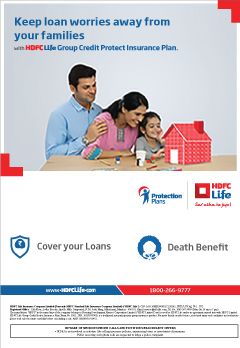 Andhra Pradesh is the most valuable state in India. Since the region is rapidly expanding its hands in the field of various sectors, it needs multiple raw material supply and a large amount of workforce for running a smooth administration. We have shortlisted four of the best organisations that issue the Andhra Pradesh tenders or AP e-procurement under the guidance of Andhra Pradesh state government. Here is the list is given below of the best AP Tenders government organisations: Labour Department Andhra Pradesh Housing Board Department, Department of Urban Development Andhra Pradesh, Department of Fisheries Andhra Pradesh. Labour Department Andhra Pradesh-This is one of the oldest Departments of Government and is carrying out the responsibility of labour welfare and maintenance of smooth industrial relations. The primary role of the Department is to protect and promote the rights and interests of the labour class while enabling the growth of industries and ultimately to serve as a solid foundation for the overall development of the human capital and to change model frameworks in respect of Labour Legislations, Policies, Action Plans, Programmes and Schemes by considering all the political organisations. E-procurement AP tenders are issued based on recruiting contract basis workforce, constructing labour camps, building labour departments, providing food and shelter, the supply of necessary medication on worksite etc., To know more details about the AP e tenders, Log on to Bid Assist Now. The primary objective of the Housing Board is 'to make schemes and to carry out works which are necessary to satisfy the need for house accommodation. With this principle, the Housing Board strives to provide Housing to the people of Andhra Pradesh at an affordable price. Therefore, it is considered as the most crucial agency for Housing in Andhra Pradesh. Andhra Pradesh housing board strives to improve the quality of life by establishing self-made communities with State – of – the art amenities and infrastructures that will flow in harmony with the environment. The primary function of this Department is to provide acceptable, equitable, eco-friendly, and affordable Housing which should continuously improve the quality of living. AP always strive to work for customer satisfaction and to provide efficient urban infrastructure services. This department functions in a manner that is transparent, customer-friendly, consultative and participative. Ap E-Proc tenders are issued for the construction of affordable houses and supplying all the raw materials like sand, cement, bricks, steel, tools and machinery etc. To know more about the AP E-procurement tenders, Log on to Bid Assist Now. Department of Urban Development Andhra Pradesh-This department is entitled to Plan, implement, control, monitor and facilitate urban development for constructing major infrastructure facilities, development of residential layouts, construction of residential houses for underprivileged citizens, rejuvenation and renovation of lakes in Guntur under the guidance of Bangalore Development Authority. Tenders are issued to supply workforce, design layouts, develop cluster plan, bring affordable quotations and provide raw materials. To know what are the insights of the e-tenders Andhra Pradesh issued by the eproc Andhra Pradesh government, log on to Bid Assist Now. Department of Fisheries- Andhra Pradesh State has a magnificent 320 Km long coastline along with 5.65 lakh hectares of various inland water resources. The state has an excellent opportunity for the development of fisheries. The salty water of 8000 hectares area covering also provides excellent scope for fish/shrimp culture. Tenders are issued to facilitate the fishermen with their community projects, building schools and community infrastructures for them, providing them with health care by supplying necessary medication at health centres and protecting their Housing and zonal business areas. To know more about the E-Tenders Andhra Pradesh about the fisheries department, log on to Bid Assist Now.