Reset All
West Bengal Public Health Engineering Department
Active Tenders
of

West Bengal Public Health Engineering Department
Active Tenders

of

West Bengal Public Health Engineering Department
0 of West Bengal Public Health Engineering Department found.
View complete tender details and tender notices (NIT) for FREE. Get tender corrigendum updates. Download tender documents. Sorry, no results found!
Please check the spelling or try searching for something else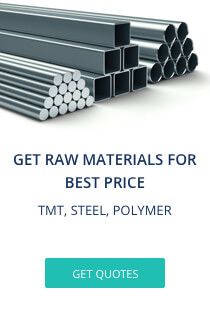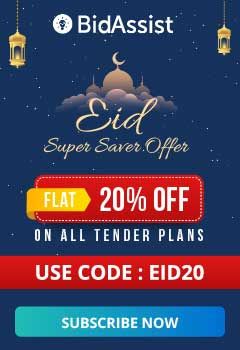 Public Health Engineering Department (PHED) was made as an independent and autonomous Department in 1987. Before the Health and Family Welfare Department, the State Government had a Public Health Engineering Wing. According to the Rules of Business of the State Government, Public Health Engineering Department controls the Water Supply and Sanitation Budget of the State Government and embraces projects of usage of water supply and sanitation which benefits primarily through Public Health Engineering Directorate under its administrative control. Public Health Department became the most important department of the government for the sanitation, health and wellness. Since the department has its utmost vitality, it has been spread to various states of India to implement the policies and principles laid down by PHED. At present, The Panchayat and Rural Development Department manage the funding and budget of Rural Sanitation. It has been made as the Nodal Department for Rural Sanitation. The Municipal Affairs and Urban Development Departments are now caring for exercises of Urban Sanitation and Sewerage Sector. In this way, West Bengal got its public health department and that came to be known as WBPHED. All the works which are to be done for the WBPHED are to be done by WBPHED Tender. The principal exercises of WBPHED are now identified with Rural and Urban Water Supply Sectors. In the Urban Water Supply Sector, sectoral exercises are generally constrained inside regions of the State outside Kolkata Metropolitan Area (KMA). WBPHED likewise controls the Budget of Hill Area Development significant head in part so far as an arrangement for water supply is concerned. Budgetary control is practised by WBPHED on Loans to Urban Local Bodies for the execution of Urban Water Supply Schemes. WBPHED needs to arrange water supply and sanitation gauges in fairs and festivals for which store is provided under the significant head of the Social Welfare Department. WBPHED e-tender is released to complete unique works of Health and Family Welfare Department under significant pioneers of water supply in clinics and health organizations. WBPHED is also associated with the support of non-private Government structures under the significant head of PWD. WBPHED tenders are released to maintain and work for three Sewerage, and Drainage schemes ( Kalyani, Berhampur and Nabadwip ) finished under the Ganga Action Plan ( Phase I). Usage of Sewerage and Drainage schemes for four additional towns has been depended to the Public health Engineering Department. Public Health Engineering Department is proceeding with activity and upkeep of 21 water supply and waste schemes having a place with different Departments. Most importantly, Natural Calamities, similar to flood or dry season, requests safe water supply for the individuals and the Public Health Engineering Department consistently meets people's high expectations. The reserve is provided under the Relief Department's significant head. To know more about WBPHED Tenders or WBPHED e-tender, log on to BidAssist and get all the notifications on your fingertips. Subscribe to our premium plans and get all the benefits and tailored information exclusively.