Reset All
Andhra Pradesh Township And Infrastructure Development Corporation

Archived Tenders
of

Andhra Pradesh Township And Infrastructure Development Corporation
Archived Tenders

of

Andhra Pradesh Township And Infrastructure Development Corporation
166 of Andhra Pradesh Township And Infrastructure Development Corporation found.
View complete tender details and tender notices (NIT) for FREE. Get tender corrigendum updates. Download tender documents.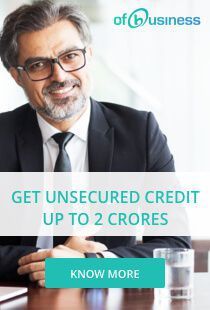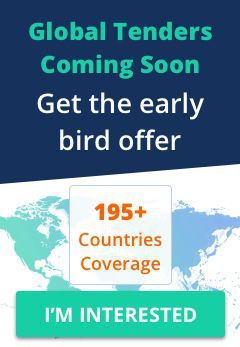 APTIDCO is known as Andhra Pradesh Township and Infrastructure Development Corporation Limited. It was developed as an administration syndicate to take up the endeavour of consolidated township and Infrastructure advancement over the area of Andhra Pradesh. It is the state level nodal organization for Pradhan Mantri Awas Yojana (PMAY) with capacities of managing, improvement, financing and utilization of moderate lodging in the state, under Municipal Administration and Urban Development Department to ensure successful coordination of working among the key institutional accomplices – example ULBs and Development Authorities, and achieving needed Mission results including mandatory changes, all of which fall under the zone of the Municipal Administration Department. It will view to do the lodging advancement fused with the city improvement plan and not similarly as free development action. The system intends to develop a secured, supportable, and spatially consolidated Housing Habitat balanced with a beneficial urban structure that gives improved individual satisfaction and as such good budget and comprehensive development in the state." To manufacture a self-supporting condition that makes its budgetary development, offer lodging to all zones of workers and consider their social and recreational needs with the two huge pre-necessities of the tremendous heap of land and adequate capital for speculation met through unique private investment. APTIDCO'S Affordable Housing Through Credit Linked Subsidy: Recipients of EWS and LIG classes searching for lodging credits from Banks, Housing Finance Companies and other such organizations would be equipped for a premium allocation at the pace of 6.5 % for a residency of 15 years or during the residency of advance whichever is lower, for increase summarizes to Rs 6 lakhs. The Present Net Value (NPV) of the interested gift will be resolved at a discount pace of 9 %. Interest sponsorship will be ascribed straightforward to the advance record of recipients through crediting organizations achieving lessened successful lodging advance and Easy Monthly Installment (EMI). Credit associated sponsorship would be available for lodging advances profited for new development and extension of rooms, kitchen, can, etc. to existing homes as steady lodging. APTIDCO tenders are released for the following departments, Quality Testing: Aptidco tenders are released for the work of Quality testing and the supply of quality testing materials and equipment. Material Supply: Aptidco issues tender the material supply Aptidco tenders for building houses for economically weaker sections. Construction Work: Aptidco issues tenders for the construction work of the houses and societies. In this Aptidco tenders, usually, the supply of the workforce and the raw material is issued more frequently and prominently. Supply of Workforce: Supply of Workforce is the largest issued tender by the government of Andhra Pradesh. They usually release this tender for generating more workforce for faster and efficient development of the state. If you want to know more about Aptidco tenders, log on to BidAssist and get all the information right on your fingertips. You can also subscribe to our premium plan subscriptions, which allows you to get tailored information for your tender requirement. Log on to BidAssist now to avail the exclusive benefits and some great perks which we offer for a limited time.